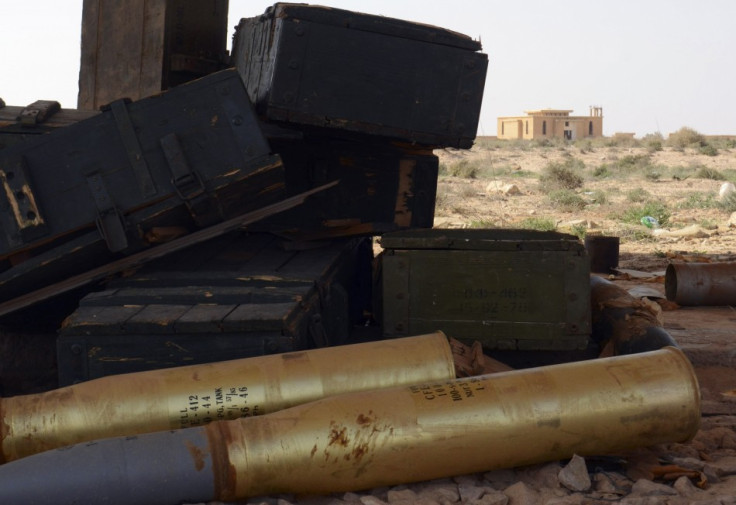 An influx of arms from Libya is posing a threat to Nigeria.
Arms being smuggled into Nigeria from Libya are a serious threat to the country's and region's stability, a Nigerian official said.
Nigerian Minister of Defence, Dr Bello Haliru Mohammed, said security reports revealed that arms and explosives from Libya were being brought into the country via neighbouring Niger, the Nigerian Tribune reported.
"We are well of the movement of arms and explosives that have been stolen from Libya," he said.
"I recently spoke with Niger's minister of defence and he confirmed the situation. Ten truck loads of weapons from Libya were recently seized in Niger, resulting in the deaths of six people."
There has been a surge in attacks by Islamist militant groups in Nigeria over the past few months, with the group Boko Haram emerging as one of the most active militias. The arrival of arms from Libya through the north of the country is now heightening security fears.
Dr Mohammed announced that the government is set to cooperate with its regional neighbour, as well as with the EU to try to tackle the new security issues.
"We are doing something about it. We are working to set up a memorandum of understanding with Niger and the EU has just offered to work with us to resolve the problem."
The EU is concerned about disruption and instability in the African sub-continent if the weapons are allowed to proliferate unchallenged, according to Dr Mohammed.
"Mali, the Central African Republic, Niger and Nigeria are all coming together to set up a joint operation to fight the movement of weapons, he said.
"The security in our sub-region will not be allowed to deteriorate," he added.