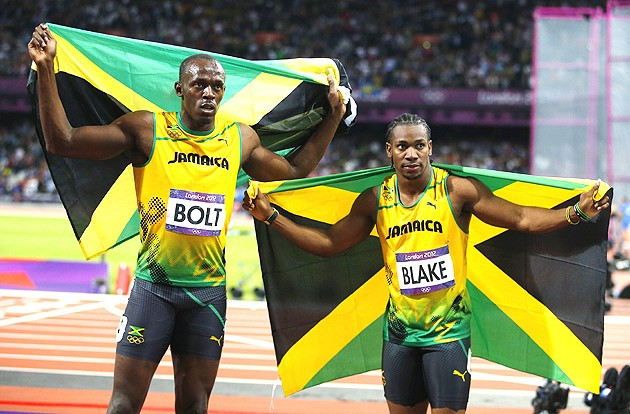 Britain's greatest sprinter Linford Christie has said he would not put it past the Jamaican sprinters winning gold, silver and bronze in the eagerly anticipated 200 metre final.
The sporting legend was speaking at the unveiling of his first photography exhibition, Journey to the Podium, which features British athletes he has been coaching as they prepared for London 2012 Olympics. Christie's photos form part of an exhibition at the Getty Images Gallery in Westfield Stratford that will be open to the public throughout the summer.
Christie noted that away from the spotlight of the Games, there are the unnoticed hours of hard work that each athlete puts in in order to give themselves the best chance of succeeding.
"I've tried to show what training is like, how it can be fun, intense and painful at the same time," he said.
Christie made history when he became the third British athlete to win the 100m final, blitzing his opponents to clinch gold at the Barcelona Olympics in 1992.
He might be the fastest British athlete of all time with 9.87 seconds in 1993 but other sprinters across the globe have continued to break records, including current world record holder and four-time gold medallist Usain Bolt.
With the 200m final, Bolt has the chance to become the first person in history to defend both 100 metre and 200 metre Olympic titles.
Christie reckoned that one nation was likely to dominate the 200m. "It's a possible one-two-three for the Jamaican team," he said.
Christie was referring to the three Jamaican sprinters that have dominated on their way to the final. Bolt faces stiff competition from close friend and training partner, Yohan Blake, who Bolt beat in the 100m. The other Jamaican, Warren Weir, also passed through the heats and semi-finals with ease, leaving the exciting possibility of only one nation on the podium.
If Bolt succeeds it will become one of the defining moments in sporting history. "That's what's going to make me a legend," he said of the possibility.
Christie said that after witnessing the British athletes training, he realised that photography was an important way of capturing those intense experiences and preserving them after a sporting career is over.
"It's really easy to forget to take pictures and just live in the moment, which is great at the time, but I've realised over the years that it is lovely to look back at experiences that you forget and share these with friends and family.
"2012 is such a huge year for the athletes I coach, I thought it would be fun to record their training in pictures."