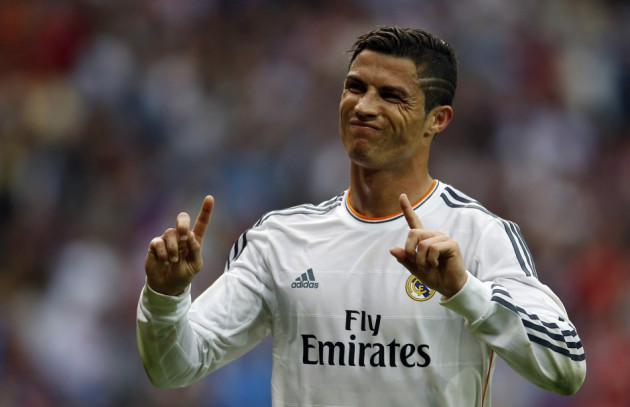 Liverpool are attempting to use of the blueprint of players such as Cristiano Ronaldo and Jordi Alba to strengthen efforts to inspire the emerging talent in the club's academy.
Having put greater emphasis on the club's youth ranks following his appointment as manager, Brendan Rodgers has overseen the introduction of a number of the club's youngsters into the first team, including Raheem Sterling, Jordon Ibe and Andre Wisdom.
With greater integration between the club's senior side and their youth ranks, the gap between the two would now appear to be shorter as Rodgers' continues his efforts to instil his long-term vision at Anfield.
Tim Jenkins, Liverpool's head of development analysis, explained that in addition to working on specific elements of a youngster's game in training sessions, the club also regularly show videos of world class talent in a bid to encourage the player in question to adopt similar traits.
"Another example of how we try and help the youngsters improve is by showing them videos of other players. So with Jordon, we would show him a video of Cristiano Ronaldo," Jenkins told Liverpool's official website.
"Kyle Wiffen, who is our U18's performance analyst, put together a really powerful analysis video which analysed how Ronaldo scored so many goals, what type of runs he made and summarised all this in a clip, which we were then able to give to Jordan.
"We do this so that the likes of Jordon can see just how successful Ronaldo has been and then he can try and emulate that.
"Hopefully we'll see an improvement in the areas that we've highlighted. We'll try and do that with the majority of our players. Show them footage of some of the best players in the world and the elements in their game that mark them out."
As the club attempt to mould their next generation of stars using meticulously planned training methods to expose both a young player's stand out traits and shortcomings, using both Liverpool players and others across the continent as examples is common place.
Northern Ireland Under-21 international Ryan McLaughlin is another to have been exposed to this particular method, with Liverpool keen to utilise the influences of both Glen Johnson and Barcelona full back Jordi Alba in their efforts to optimise the defender's development.
"We've done quite a lot of work with Ryan McLaughlin, trying to get him to focus on the defensive elements within his game. And that's quite an interesting one, because he has made some great strides in that area recently.
"We just broke it down for him and told him that he needed to defend the back post better; he needs to be better in his one against ones. And so we showed him some of his clips and then compared them to examples of Glen Johnson and how he defends well in one-v-one situations.
"We also used Jordi Alba from Barcelona as an example to show Ryan that, as well as getting forward and being an influence in the attacking areas, he's got to defend as well."