Suarez Labelled a 'Cheat' by Arsenal Defender
Koscielny believes Suarez looks to win decisions by diving
Arsenal centre-back Laurent Koscielny has launched a stinging attack on Liverpool striker Luis Suarez by labelling him "a cheat".
The France international gave his views on the Liverpool striker who has come under fire in recent weeks as he has been accused of going to ground too easily.
Stoke boss Tony Pulis was critical of the Uruguayan, and now Koscielny has decided to have his say on the actions of the striker.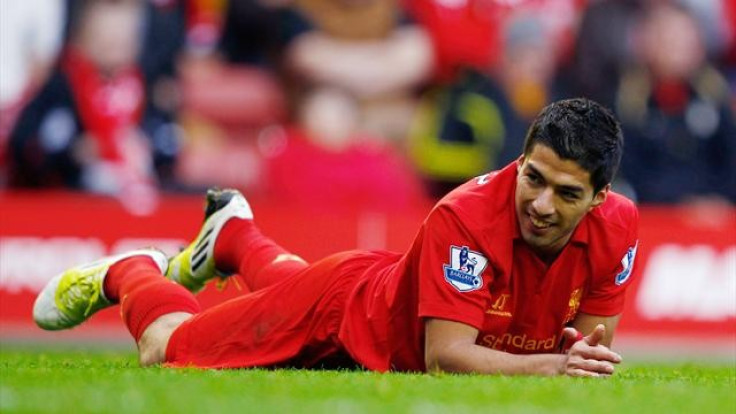 "He is a cheat," the Arsenal defender is quoted as saying in The Sun. "He's annoying to play. He grabs the shirt, gives some small kicks.
"You always want to give some more but you have to be careful not to get a red card. It's a player who really likes to fall as soon as you touch him."
Suarez has been in the spotlight in the last month after he was booked for diving against Sunderland, before being accused of trying to win penalties against Manchester United and Stroke.
Koscielny also believes that Suarez attempted to con the referee into awarding a penalty when Arsenal secured a 2-1 win over Liverpool at Anfield.
"On September 2 against Liverpool, we were in the penalty area, we jostled with each other a little, he fell," added Koscielny. "He started talking to me in English, saying it was a penalty. I replied instantly but in French."
Despite criticism from a number of players and managers, Liverpool boss Brendan Rodgers has remained supportive of his striker.
"Luis hasn't dived and yet he hasn't got penalties and then he was booked for diving, while players have dived against us and got penalties for nothing," said Rodgers.
For all of the recent criticism, Suarez has started the season in impressing goal-scoring form and is actually the second top scorer in the Premier League with five goals already this season.
© Copyright IBTimes 2023. All rights reserved.