Brad Jones says he isn't concerned with the notion of facing the world's highest paid player when Liverpool take on Russian side Anzhi Makhachkala tonight in the Europa League, with Samuel Eto'o believed to be the biggest threat against the Reds taking three points.
Jones will step in for Pepe Reina for the tie, with the Spaniard suffering from a hamstring problem.
And while Liverpool are planning on coming out all guns blazing for the match-up, Jones says he will take the opportunity to show he's capable of taking the pressure for Liverpool against some of the world's best.
"For me, it's about getting opportunities," he told the Liverpool Echo. "It's difficult to compete with someone if you are not out there playing.
"I'm grateful for this chance to play and show what I can do. Hopefully I can justify being given those chances. It can only be good to have competition.
"I haven't played two games on the bounce yet, so I'm not going to be saying that I should be playing every week. But if I can do well and give the manager a headache, then great.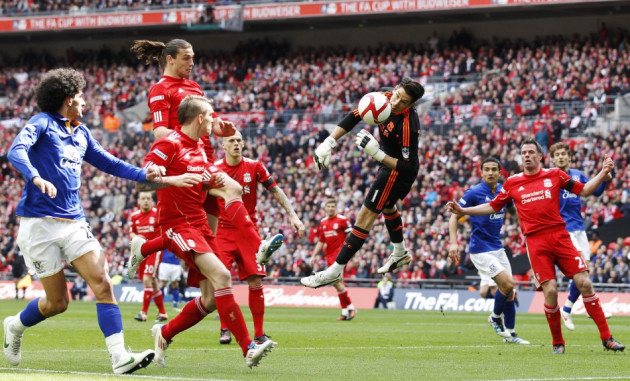 "Anzhi will be strong but whoever we're playing against doesn't particularly bother me. It's always the same idea when you go out - you don't want to concede.
"Eto'o is a fantastic player and has been for a number of years and you know you have to be on top of your game, but you have to do that every day in training anyway with the likes of [Steven] Gerrard and [Luis] Suarez. It's just a case of ensuring you concentrate and do the right things."
Liverpool assistant manager Colin Pascoe is one man keeping a close eye on Eto'o, and he admitted that the striker will likely be the focus of the squad's defence.
But he insists that Daniel Agger and Martin Skrtel will both be capable of holding their own against the star, particularly at Anfield.
"Eto'o is world class," he explained. "He is fantastic and is a household name.
"He is a threat we have to deal with but we're lucky to have good defenders like Daniel Agger and Martin Skrtel. I'm sure they will let him know they're around."