Stoke star Michael Kightly has claimed that Liverpool's Luis Suarez is ruining the game with his diving techniques, with the Uruguayan under the microscope again for a perceived dive on Sunday.
Suarez looked to make some contact with a Stoke defender when the Reds took on the Potters in the Sunday afternoon fixture, but his actions thereafter made the decision for the ref easy, with the striker catching himself and then falling to the ground with somewhat of a delay from the first altercation.
Both Liverpool and Stoke have criticised each other's tactics during the game, with Suarez appearing to be stamped on by Robert Huth early on in the match.
And now Kightly has weighed in on the debate, claiming that moves like those by Suarez are bringing the game as a whole into disrepute.
"When you get a little touch and he is screaming like he has broken his leg you do think 'is he hurt?' but nine times out of 10, he's not," he told The Sentinel. "It is something we are trying to get out of the game. Referees have to try to stamp down on it.
"There is a difference between winning a penalty and just diving.
"Sometimes players know a tackle is coming in and ride it and go down. That's good play, winning a penalty.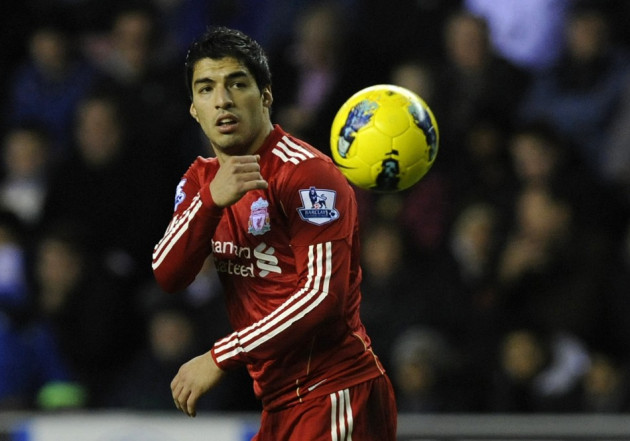 "But sometimes, when you just dive with no touch at all, that's not good for the game."
Liverpool manager Brendan Rodgers last night came to Suarez's defence over his actions during the game, insisting that the stamp earlier on should have been far bigger news than any suggestion of simulation.
"As manager of this football club I find it incredible that in nearly all the coverage about Luis Suarez this weekend, very little focus has been placed on the fact that he was actually the victim of a stamping incident within the first five minutes of the game," said Rodgers.
"At this moment there seems to be one set of rules for Luis and another set for everyone else.
"Diving and simulation is obviously a wider issue in football and one that we all agree has to be eradicated from our game but there were other incidents this weekend that didn't seem to generate the same coverage."