When you cast your mind back to games involving Chelsea and Liverpool you could be forgiven for having a little yawn. Most recent memories will be of the battles between Jose Mourinho and Rafael Benetiz where both attempted to mastermind the most satisfying of results, a 1-0 victory.
The two Champions League winning coaches enjoyed the tactical side of the game and, to be brutally honest, it made for some rather dull encounters.
Fortunately we now have the new attacking Chelsea under Roberto Di Matteo which can certainly score goals. They can also be prone to some defensive lapses, while Liverpool have looked far from solid this season but can call upon the attacking prowess of Luis Suarez.
It is a fascinating battle that in recent times Liverpool have enjoyed the best of. They are going in search of their fifth consecutive Premier League win over Chelsea, a figure that would represent their longest winning run in this fixture for 38 years.
But enough about the two clubs, there is a sub plot which has caused plenty of debate in recent times, and that is who can lay claim to being the striker; is it Suarez or the former Liverpool hero Fernando Torres.
Steven Gerrard stated in a recent Twitter Q&A that Suarez was the best striker he has ever played with. That is some compliment from the England skipper who was supported the likes of Robbie Fowler, Michael Owen and Wayne Rooney.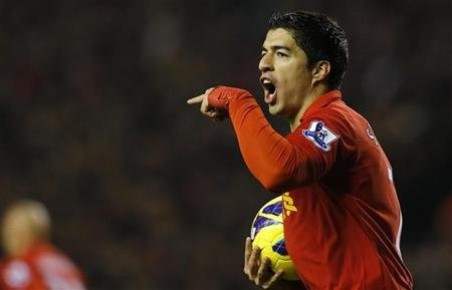 Suarez: The stats breakdown
So let's begin with looking at the stats of the Uruguay international. In his Liverpool career to date he has scored 31 goals in 67 appearances. In the Premier League he has 22 goals since joining in January 2010. That gives him a goals per game ratio of 0.46 in all competitions.
This season that has improved dramatically with 10 goals in 15 appearances which equates to a goal every 0.67 games. Of course, this is not the only statistic that matters. Suarez has often been criticised for wasting chances and when you see just how many chances he fails to convert you can see why.
Last season he had a staggering 128 shots in the Premier League alone. He scored just eleven, highlighting the fact that he scores a goal every 11 attempts. That figure has fractionally improved with seven goals coming from his 63 shots on goal in this campaign. In simpler terms, he finds the net once every nine attempts.
That's the stats out of the way. What you cannot tell from these figures in his influence in the team. As Liverpool have struggled, even Gerrard's influence has waned, Suarez has become the all-important figure.
He may miss a lot of chance but he creates so many for himself that at times Liverpool appear a one man team. He craves to be on the ball and has renowned for his dribbling ability, and skill in wriggling free of defenders in tight situations. He is the focal point of almost every Liverpool attack.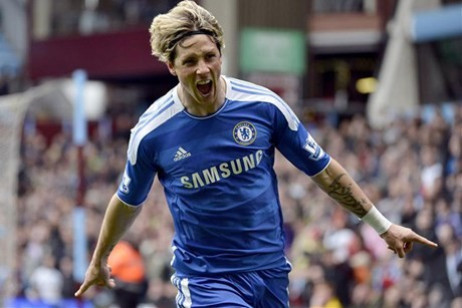 So how does he compare with Torres?
We all know the Spanish striker has struggled since moving to Chelsea. He no longer terrifies defenders with his blistering pace and he looks genuinely nervous when presented with a chance to score. Even with the frighteningly talented trio of Eden Hazard, Oscar and Juan Mata feeding him opportunities, he has scored just four Premier League goals.
In the same period Suare has been at Liverpool, Torres has scored just 19 goals in 84 appearances, meaning a ratio of 0.23 goals per game. Far worse than Suarez, but what about his strike rate in relevance to his efforts on goal?
Last season he scored six goals from his 66 efforts, so also identical to Suarez with one goal every eleven shots. That has improved to one in five shots this season with four goals from 20 attempts at goal.
Unlike Suarez, Chelsea certainly have not relied on their front man in recent seasons. In this campaign the goals have been shared throughout the team, with Frank Lampard, Gary Cahill, Juan Mata and Bransialv Ivanovic combining to score 12 goals.
Torres has also been unable to replicate the form he showed at Liverpool where he was constantly on the move and looking for balls from Gerrard and co. He seems almost lost, a player desperately seeking an answer as to why his form has dramatically declined.
Can either be considered world class?
Torres was once considered the finest striker in world football but those days have long since passed. If he can rediscover the magic that made the Anfield faithful declare him one of their own then he could possibly reclaim that mantle.
Suarez is fast garnering a reputation as a world class footballer. He may not be one of the best striker in world football, he will never been as clinical as Radamel Falcao or Robin van Persie, but his ability makes him almost unplayable at times. Liverpool rely on him as they once did Gerrard, that surely answers the question.