Football Unites in Welcoming Hillsborough Panel Findings
Steven Gerrard and Kenny Dalglish are just two of the names to have praised the panels findings
Liverpool captain Steven Gerrard is one of a number of footballers, both past and present, who have welcomed the findings of the Hillsborough Independent Panel's report which was published earlier today.
Gerrard was directly affected by the events on April 15, 1989, when his 10-year-old cousin was one of the 96 fans that died while attending an FA Cup semi-final game against Nottingham Forest.
In a statement released earlier this afternoon, Gerrard said: "The courage and dignity shown by the Hillsborough families and survivors is an example to all of us.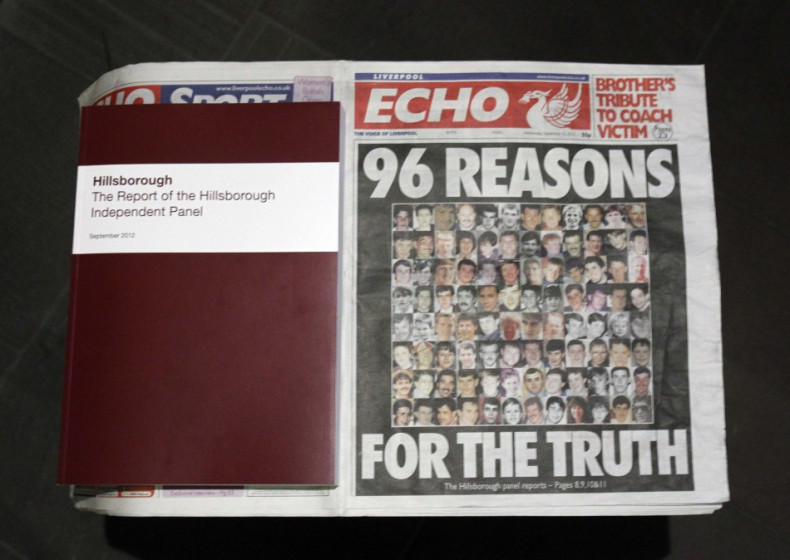 "For 23 years they have fought for truth and justice on behalf of the victims and survivors of this terrible tragedy and all Liverpool supporters.
"Victims and survivors suffered not just on April 15, 1989 in Sheffield, but for over two decades afterwards with the shameful slandering of their actions by people who abused their position and power.
"Speaking as someone whose family directly suffered, I know the pain and hurt will remain.
"However, I hope that today's report helps bring some comfort, now that everyone knows what happened on that day."
Liverpool managing director Ian Ayre was pleased that the findings proved that the fans were not to blame and that there was a public apology from the Prime Minister David Cameron.
"It's vital because even in recent times we've seen people still stick to this myth that Liverpool fans were responsible for this tragedy," said Ayre.
"They now know what we've known for 23 years, which is that Liverpool fans weren't responsible.
"We've exonerated ourselves and this report has exonerated them today. That's a vital ingredient in making progress.
"[David Cameron] used the phrase 'double injustice'. Not only for the fact these people died unnecessarily, but the fact a process ensued and dragged their names through the mud.
"A final admission from the Prime Minister that this was an injustice and that these things did happen - and that our fans and the victims were exonerated - was the most important part of his statement."
Former Liverpool players who were involved on the day such as Phil Thompson also took to Twitter to explain their feelings after 23 years of fighting for the cause.
"To an awful lot of people now you understand why we couldn't just get over it," said Thompson, before adding. "Monumental day for the families hopefully the 96 are resting more peacefully.
"Hang your heads in shame all those people involved in this almighty cover up.," added the former Liverpool defender.
The manager at the time, Kenny Dalglish, echoed a statement which had been on the lips of many supports as he called for justice.
"Very positive outcome. 23 years waiting for the truth. Next step justice."
Gary Linekar, who had left city neighbours Everton, three years before the disaster was another to comment on the revelations of the panel.
"Remember being in Barcelona watching the tragedy unfold. 23 years on we learn the truth. 23 YEARS!! A national disgrace!
"I hope these quite shocking findings by the Hillsborough panel bring a degree of peace to the families. #JFT96."