Rodgers Reveals Reason Behind Liverpool's Flying Start in Premier League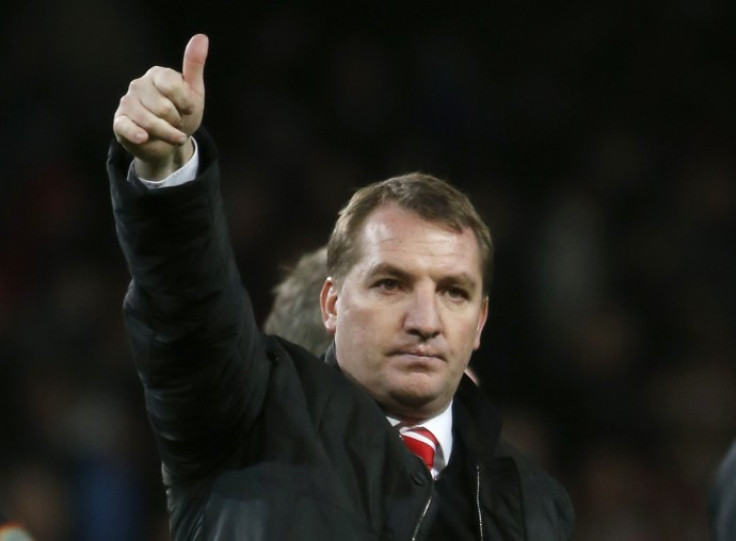 Brendan Rodgers has revelled his players' mentality to improve has seen Liverpool off to a flying start in the Premier League this season.
The Merseyside club are second in the league table with 16 points and are level on points with first place Arsenal. The Reds have won five out of their seven games, which includes a 3-1 victory over Crystal Palace in their last league encounter.
The former Swansea manager admitted his side's recent form to be "encouraging." He admitted that the Reds are yet to reach their best form and was delighted to see Liverpool getting points, which the Northern Irishman believes was important for the club.
"To have won five games out of seven has been very encouraging. I still believe there is a lot of development in this group and team," Rodgers explained.
"We can play a lot better but we've got the mentality now that if we don't play as well as we want to, at least we can win games. That's something that's very important. It's a great credit to the players - their mentality to improve has been excellent."
"In the opening seven games, we haven't hit anywhere near the level, performance-wise, that we would want to. But what we've shown is that we can win games, even when we don't play at our best. Today in the first half, we got three goals and maybe could have had some more," he added.
Liverpool have been impressive in the summer transfer market, having added over half a dozen players to the squad, which includes the trio of signings on the deadline day. In addition to this, they were also successful in retaining Luis Suarez at Anfield.
Rodgers claims the Reds were keen on making improvements to their last season's disappointment as the Merseyside club eyes for a top four finish this term.
"We wanted to make improvements on last season. From January onwards, our performance level has been good," the former Swansea boss said.
"We finished seventh last year and our idea is to get into the top four. There is still a long way to go, it is seven games in. All we had in mind at this stage was to make a good start."
© Copyright IBTimes 2023. All rights reserved.