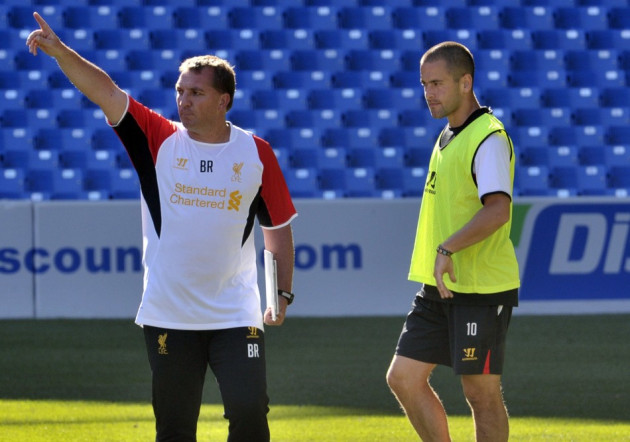 Joe Cole says he's close to being ready to re-join the Liverpool senior squad, with the midfielder looking to impress Brendan Rodgers and get a second chance at being a part of the Reds' progression back into the Champions League.
Cole spent last season on loan at Lille, and for a time it looked that the move might be made permanent, but when no deal was agreed to he transferred back to Merseyside in the summer.
Brendan Rodgers has since insisted that the England international is firmly in his plans for Liverpool's campaign, but injury woes have held him back for the start of the season.
Now though, as the 30 year old played for the under 21 side as one of three overage playersthis week, he claims that a comeback to the first team is very close.
"It was nice to get out there and play and I felt okay fitness-wise," he told the Liverpool Echo. "It's always nice to score but I think the main thing for me was really to just get through the game and test myself to see how my fitness is and how my sharpness is.
"I was happy and it's a case of onwards and upwards now and hopefully I can be available for the first team. I think the manager will probably assess my fitness and we'll go from there. I need to get back in the first team. I want to be out there playing."
For Cole, the opportunity to be involved in the Liverpool squad again could come in the form of their next Europa League match with Udinese, as Rodgers looks to continue experimenting with different formations within the side.
The manager will no doubt be making use of the match to also give more time to the younger Reds' players as well, as Raheem Sterling and Suso continue to push for a spot in the senior side.