Liverpool owner John W Henry has admitted that Liverpool are hoping to increase their revenues significantly in the future, with the club considering re-naming Anfield in the process.
The Reds have spent a great deal of money on transfers over the last 18 months, wearing away the £50 million they brought in from Fernando Torres' sale very quickly within six months of the deal for the striker to move to Chelsea.
And as Liverpool look to make sure they are within UEFA's new financial fair play rules system, which comes into force next summer, Henry admits that the club will be looking at all options as they hope to increase their revenue.
"This club should be able to significantly increase its revenues but it won't be easy," he told the Tomkins Times. "But I don't see it happening at the local level - the vast majority must come from our global agenda.
"A naming rights deal at Anfield could occur if the partner were right. We haven't [yet] pursued it."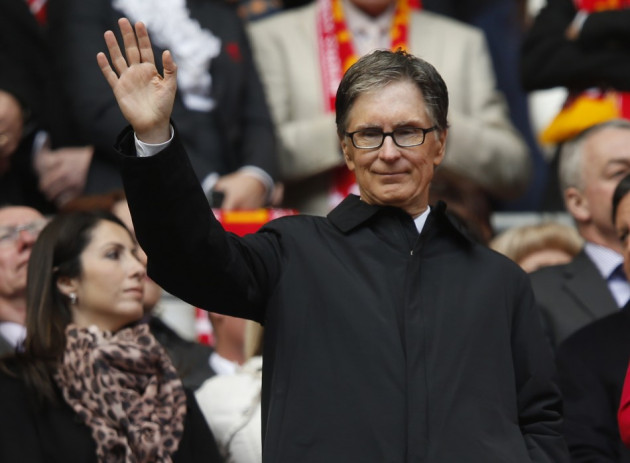 It's yet to be seen just how much of an affect the fair play rules will have on football throughout Europe, with a number of clubs still spending big despite the deadline date to become a financially viable club drawing closer.
And as Liverpool struggle to compete with bigger clubs over transfers, Henry has suggested that introducing the same rules in the Premier League would help keep clubs on level ground.
"The mandate of Financial Fair Play in Europe is for clubs to live within their means," he explained. "Recently I was told that half of the clubs in the top divisions within Europe are losing money and 20% are in straits of varying degrees.
"We believe the league itself may have to adopt its own rules given that clubs seem to be ignoring UEFA's rules, which may be porous enough to enable clubs to say that the trend of huge losses is positive and therefore be exempt from any meaningful sanctions."
Should Liverpool qualify for the Champions League once more, the club will no doubt take in a great deal more money in as a result of the sky high revenues that can be collected from merely participating in the group stages of the tournament.
But with Anfield looking likely to undergo a redevelopment, whether fans will like the idea of a name change could hang in the balance of what the club does with that money.