Jordan Henderson says he's looking forward to challenging Joe Allen for a place on the Liverpool squad, with the midfielder looking to build on his first season at the club and show his worth to Brendan Rodgers.
Henderson had a difficult campaign with the Reds after making a big money move to Merseyside last summer, and the England international is keen to improve dramatically as they look to better their eighth-place league finish this time around.
And after Liverpool purchased Joe Allen in the current transfer window, Henderson says he's going to have extra motivation to do well with the higher competition for his spot in the middle of the park.
"It is a challenge but there are other great players here as well," he told the Liverpool website. "A player like Allen coming in only strengthens the squad and adds extra competition for everybody in training.
"So I think it's a plus. I'll keep working hard and try and fight my way into the team.
"I just need to work hard and try and get into the team first. I need to make sure I train well and that come the weekend, the manager can't leave me out."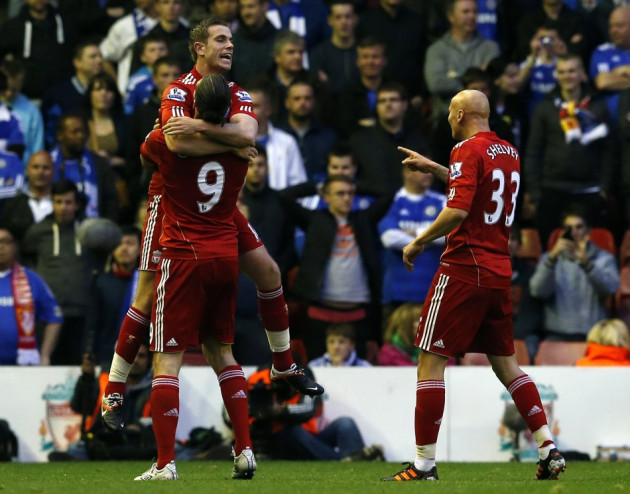 While Henderson admits that last season was a struggle for him, the 22 year old insists that there were a lot of positives to take out of the situation as he took a steep learning curve.
"I think there were a lot of positives to be taken out of my first full season," he explained. "Admittedly there were also a lot of ups and downs but I learnt a lot and I became a man in that time.
"I've just got to use all the experience that I gained in that year and hopefully this can be a better year for me.
"Obviously all of us players are disappointed if we haven't played very well or we've got beat but you've just got to go away and stay positive and keep training hard, keep working hard and eventually it will come right for you.
"I look to kick on every season. This season is no different."
Henderson will also make use of his time with England at Euro 2012 in order to be even better for Liverpool.
And with Brendan Rodgers having a great deal of midfielders to choose from, he will have to work harder than ever to ensure he has a regular starting place on the side.