Kenny Dalglish has admitted it may have been a mistake to wear the t-shirts supporting Luis Suarez as the Liverpool striker was found guilty of racial abuse, with the former manager insisting it wasn't his decision for the campaign to take place.
Dalglish played a big part in defending Suarez as he was found guilty of abusing Patrice Evra by the FA, with the Uruguay international given a ban of eight games as footballers and pundits alike debated over his guilt.
Part of Liverpool's strategy to defend Suarez was to wear t-shirts dedicated to the star as they warmed up for a match, but the gesture was ill-received by neutrals, with many claiming it was insensitive and over-simplified a very complex issue.
Since the fallout, Dalglish lost his job as manager at the club, but Liverpool's owners insisted that he didn't lose it because of the Suarez-saga, and in turn he now insists that while what the handling of the situation wasn't the best, he wasn't the reason for the controversy boiling over.
"I think [it was] the club as a whole," he told Talksport over the t-shirt saga. "It wasn't just me [making decisions].
"The T-shirts were the players wanting to show their support for a team-mate.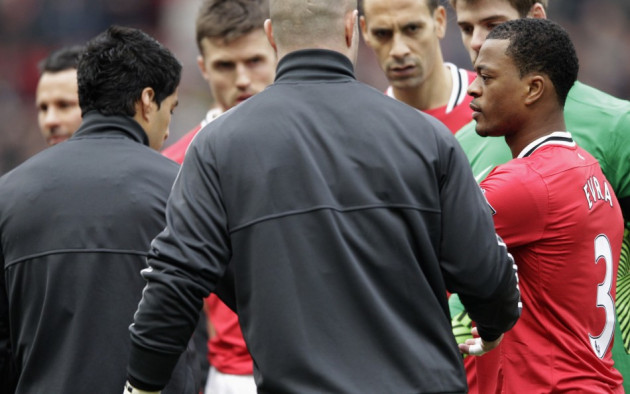 "It might have been misguided and not have been right but it was not me who decided it."
Dalglish also insisted that he understood why Liverpool's owners had to replace him at the end of last season, with the Glaswegian insisting that it's up to Fenway Sports Group which direction they feel the club should go in.
"I can go to sleep at night knowing what I did I did to the best of my ability and if that does not come up to their expectations or they want to go in another direction - they own the club," he explained.
"The owners made the decision they thought was best for the club.
"They don't want to make a decision which is detrimental to the club because if they did that they would hang themselves because they have a huge investment in it.
"I think anything that is not done in a positive manner cannot help you but I was only the manager.
"There are other people with greater intelligence than me and greater responsibilities than me when it comes to something like this."