Kenny Dalglish believes that Liverpool being without the likes of Steven Gerrard, Martin Skrtel and Pepe Reina on the final day of the season gave others a chance to step up, and though they lost to Swansea, he still believes the side showed promise for the future.
The Reds' 1-0 loss to the Swans capped off a particularly disappointing league season for the side, who had no part in the fight for a Champions League spot and finished below cross-town rivals Everton.
But Dalglish believes that even though Liverpool finished the season on a low, the club can take positives from their performance without Gerrard, Skrtel or Reina.
Asked if he felt Swansea had controlled the game, he told the Liverpool website: "They had a lot of the ball, but I wouldn't say they were controlling it [the game].
"For us, we wouldn't be disappointed with anybody's performance or their efforts.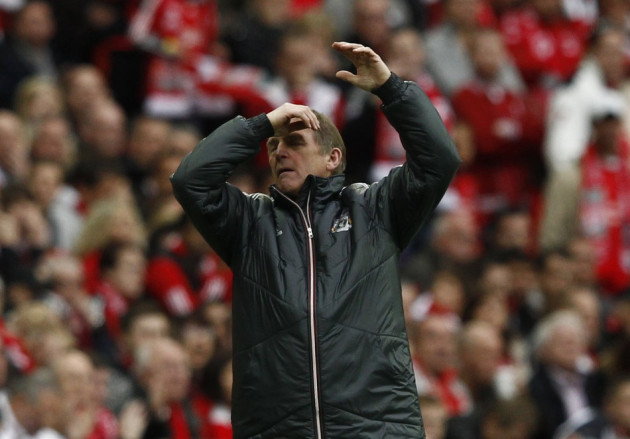 "We had a few people who weren't playing, but the most important ones were the ones who were, and I think they did as well as they possibly could and were unlucky not to get a result.
"I think after the second-half performance, the players didn't deserve what they got - the least they deserved was to come away with a draw.
"Even right at the death when there was a collision between their goalkeeper and two defenders, the ball still didn't even drop for Luis [Suarez]."
Liverpool are currently undergoing a rebuilding phase, and Dalglish still has belief that the side will find their feet and join the top four within the next few seasons.
"It's a credit to the players the way they have continued to believe in what they're doing to be the right way, and I'm sure eventually it will drop for us," he explained.
"We'll need to wait until August now until we can get it out of our system a little bit."
He continued: "It's a great credit to the players that they do keep working and do keep believing. It's the last game of the season and it would have been easy for one or two to get the Ambre Solaire out and have an easy afternoon, but they did not want to lose the game."