Liverpool Striker Reputation Goes Back To Last Season - Ayre
Luis Suarez is the target of bad press, Ian Ayre insists
Ian Ayre has come out to back up Brendan Rodgers' defence of Luis Suarez, insisting that the striker is the subject of special attention by both the media and the referees.
Suarez's perceived diving has been one of the big issues so far this season, and after Rodgers came to support the Uruguayan, he was caught once more on Sunday in what looked to be an overreaction to a tackle by Stoke.
His teammates have also come to his defence, claiming that there have been rulings which have gone against him this season that have made things a lot harder for Liverpool, and Ian Ayre says he has built a negative reputation based on events dating back to before this season.
"I think it's reputation because of what happened last season," Ayre told Sky Sports. "Now everything Luis Suarez does is in the spotlight, but if we are going to treat people because of something they do on the pitch then we should treat everybody equally.
"I am not saying that anyone in particular is targeting him, what I am saying is if there is going to be a debate, whether it's a media debate or other, then it has been to be a fair one about everybody and not about Luis Suarez which seems to be the case."
The issue has been particularly divisive with Liverpool fans, with many taking the attitude that Suarez is being unfavourably reported in the media.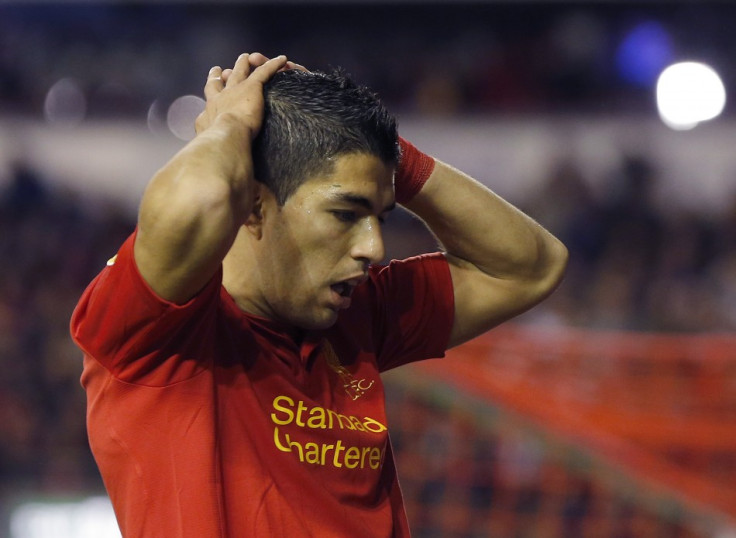 And Ayre says that Suarez's style of play makes him more of a target, but the referees aren't always making decisions in his favour.
"I am not surprised by the reaction because we all feel he is a bit of target," he explained. "If you look from the start of this season or perhaps the end of last season through to last weekend I think it is fair to say Luis hasn't had the luck of the draw really in terms of decisions.
"It was proven on your channel and others that on many occasions that he was denied what he should have been given.
"I just feel his style of play, the way he kind of nips in and out he's just a target for tackles and defenders if you like.
"What I would say he has not had the rub of the green in terms of decisions but hopefully that changes as the season goes on.
"The most important thing is it doesn't affect Luis, he just turns it on each week and puts himself out there and he will keep going and that is what we need from him."
© Copyright IBTimes 2023. All rights reserved.