Spaniard Admits Suarez Neeeds More Support At Liverpool
Jose Enrique says Luis Suarez needs more support up front if Liverpool are to play in the Champions League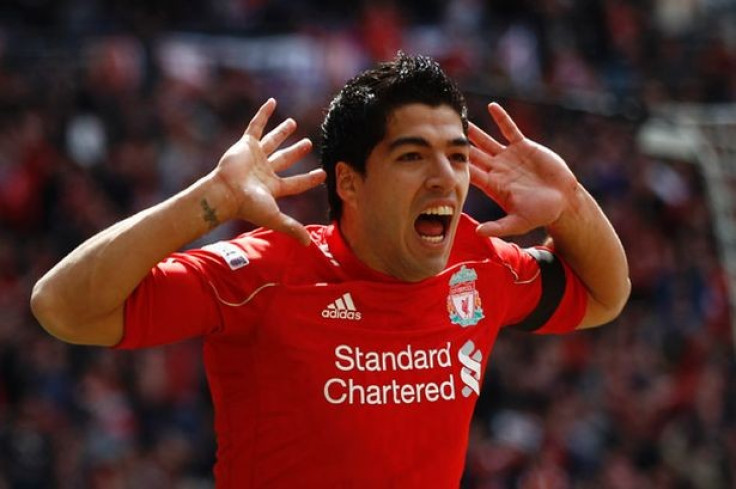 Jose Enrique has refused to get carried away with the hype surrounding Luis Suarez's goal for Liverpool on Sunday, with the left-back insisting that more firepower is needed if the club want to be in the mix for a top-four spot.
Though the Reds are currently in 12th spot in the table, they are only six points off fourth-placed Everton, and should their form turn around they could very quickly move closer to a Champions League place.
But after another disappointing draw at the weekend, where Liverpool had the majority of chances but couldn't capitalise, Enrique says that Suarez's heroics are not enough to carry the squad up front anymore.
"We are frustrated because we played some really good football and we had some good chances to score more goals," he told the Liverpool Echo. "Of course it's not a good position to be in the table.
"We want to be in the top four and at the moment there are many teams above us.
"But if we had beaten Newcastle we would have only been four points behind the Champions League positions.
"It's not that far away. If we were to win three or four games in a row we would be up there."
He continued: "It was an amazing goal from Luis but it's no surprise as we know what he can do. Every game he does something like this and he's such a key player for us.
"It was a great pass but it was an amazing goal - the control and the finish was 10 out of 10.
"He is still a young player and he has a lot of football to play. It's a dream to play with someone like him but we can't depend on one player. We need more players to score as we can't always look to Luis."
Liverpool face Anzhi Makhachkala in a tough away fixture this Thursday, and after returning from Russia the Merseyside club take on title contenders Chelsea at Stamford Bridge.
While Suarez has now scored seven times in nine appearances, Liverpool have won just two of their past 10 matches, and Brendan Rodgers has said that a striker will be high on the side's list come the January transfer window.
© Copyright IBTimes 2023. All rights reserved.