Robin van Persie and Luis Suarez are currently entwined in a battle to decide just who is the finest striker in the Premier League. The Dutch forward looks like leading Manchester United to yet another domestic crown while his Uruguayan counterpart is almost singlehandedly keeping Liverpool in the running for a top six finish.
Both men have demonstrated their sheer class on countless occasions already this season with some simply stunning strikes but the question is, which man would you rather have leading your front line?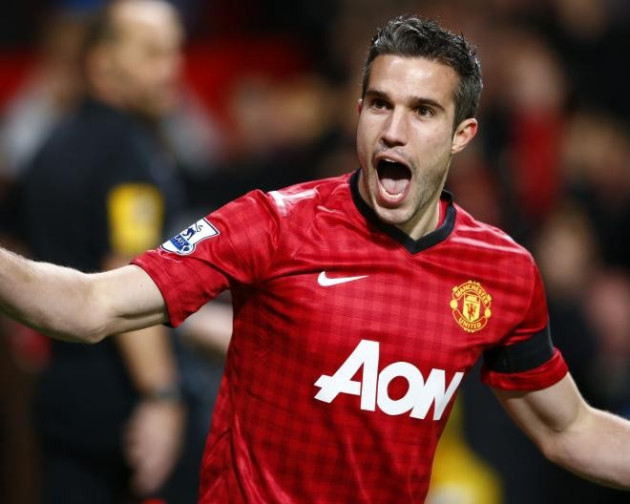 There is very little to separate the two world class strikers, with Van Persie firing 16 league goals in his 21 appearances, while Suarez has bagged 15 and played one game less.
Liverpool fans may argue that Suarez is more impressive as he is playing in a struggling side that has been in the bottom half of the table for much of the season, while Manchester United supporters may well point to the sheer amount of chances that Suarez has considering he is the only fit striker at the club.
It is true that Van Persie must compete with Javier Hernandez, Wayne Rooney and Danny Welbeck; there is also a common feeling amongst the United faithful that the Dutch forward has been the difference in tight games when United need that special spark.
However, these are merely opinions so let's take a look at the cold hard facts that may help us decide who is number one.
Suarez Van Persie
Appearances 20 21
Minutes On Pitch 1,797 1,666
Goals 15 16
Mins per goal 120 104
Shots On Target 42 32
Shots Off Target 50 31
Shooting Accuracy 46% 51%
Chance Conversion 16% 25%
Assists 3 6
Chances created 57 40
Total Passes 724 601
Pass Completion 76% 81%
Dribbles & Runs 190 23
Dribble Completion 34% 74%
Again these figures are just an indication into how well the pair have performed and goes to highlight their influential nature. It is clear that Van Persie is the more clinical forward but then how often is he simply on the end of a superb pass from the likes of Paul Scholes, Michael Carrick, Antonio Valencia, Wayne Rooney or Ashley Young.
The quite staggering statistic for Suarez is the sheer amount of time that he is on the ball. Not only is he there for the final effort on goal but invariably it has been through his own creation as shown by his 190 dribbles and runs.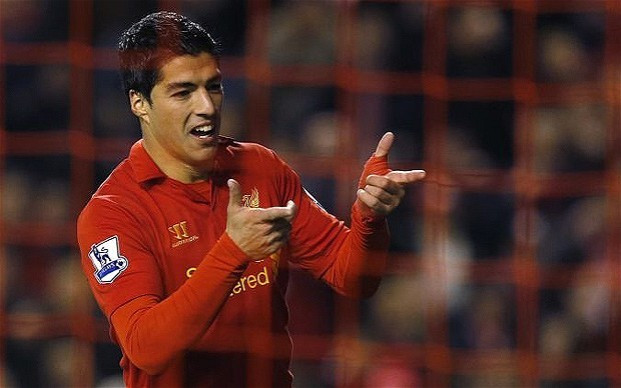 Liverpool fans will certainly tell anyone listening that Suarez is a world beater and will point to the numerous occasions that he has weaved his way through defences with a blend of superb control, impish tenacity and a nutmeg or two.
But Van Persie has shown that he is a man that can be relied upon to get that crucial goal. When trailing to Southampton it was the former Arsenal man that struck a magnificent hat-trick to gain all three points for Manchester United, while on three other occasions he has scored the decisive goal.
Suarez has struggled to drag Liverpool over the line but has rescued numerous points for the club and has especially excelled when Liverpool are in command of a game as shown by the 25-year-old grabbing a brace in the three games that they have won 3-0 this season.
Quite simply both men have been sensational. It is a matter of personal preference, do you want the ruthless and clinical finisher or the magician who can create something from nothing? You decide.