Liverpool owner John W Henry has admitted that the club haven't been holding their end of the bargain in their rivalry with Manchester United, with the American hoping to take the Reds back to their glory days.
When Henry and Tom Werner purchased the Reds back in 2010, they knew little about the Premier League or just how much work would be involved in bringing the club back up to the standards that it had come to expect in winning 18 titles before.
But Henry says that with time and patience, Liverpool will be able to challenge United once more in both England and throughout Europe, as the side aim for a Champions League return at the end of this season.
"The best analogy is that you can't turn an ocean liner around like you can turn a speedboat," he told the Liverpool website.
"When you look at the rivalry between Liverpool and Manchester United, Liverpool isn't holding up its side of the rivalry. That is the way it was with the Red Sox and the [New York] Yankees. The Yankees were just completely dominant when we arrived.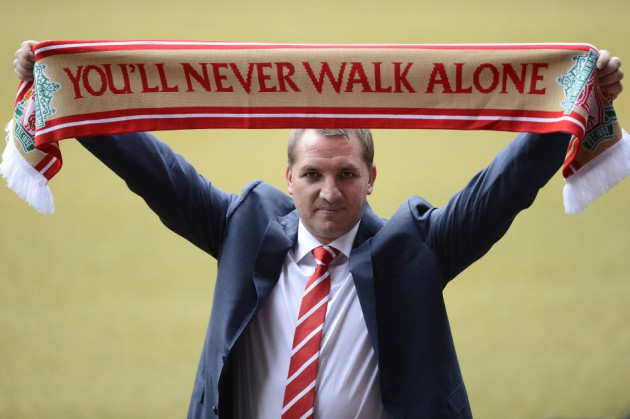 "We knew we could never be on an equal footing financially with the Yankees. But we had to do everything in our power to get on a level footing with them on the playing field. That was a tremendous challenge. You could say Liverpool is an even bigger challenge than the Red Sox.
"Looking back at the day we bought Liverpool, I was trying to make a point then about how much of a challenge it was going to be because of the issues we inherited.
"We had a lack of depth in the squad and some really high payrolls. We also had issues with the age of the players and so forth. We knew it was going to be very difficult."
Henry insists that the challenge of building up Liverpool is a long term project rather than one that can be solved with big-name buys, as witnessed in the side's poor league form last season after Kenny Dalglish outlayed over £100 million on new players.
"Tom and I went for a long walk and we had to make the decision 'Are we going to buy Liverpool?'" he explained. "We had to decide whether we really wanted to take this on because we knew this was a huge challenge. A much larger challenge than any supporter could know.
"We had done due diligence and looked at how the situation was financially, with the player contracts and the youth system. The further we went into it, the more sobered we were."
For Liverpool, one of the biggest challenges this season will be coming up against up to six teams who were last season pushing for a Champions League spot.
But with signings Joe Allen and Fabio Borini on board, their attacking line-up is sure to score more goals than last season's perennially unlucky squad did.