Gary McAllister believes Steven Gerrard has all the ingredients to become Liverpool's greatest ever player, with the midfielder celebrating his 600th game for the club last weekend as they played Newcastle.
Gerrard has been an integral part in the Reds' line up since moving through the youth side into the senior squad in 1998, and as he celebrated his achievement on Sunday, McAllister said he has fond memories of playing alongside the midfielder at Merseyside.
"It was very clear to me, even in the first couple of weeks of arriving here, you could see he was a very special young player," he told the Liverpool Echo. "He's not let anybody down and proved to be very influential for both club and country. He's had some very special moments for his beloved Liverpool."
McAllister, who played alongside Gerrard at Liverpool for two seasons, believes that the 32 year old won't stop at 600 games, with many years left in his illustrious career as he plans to add more trophies to the cabinet at Anfield.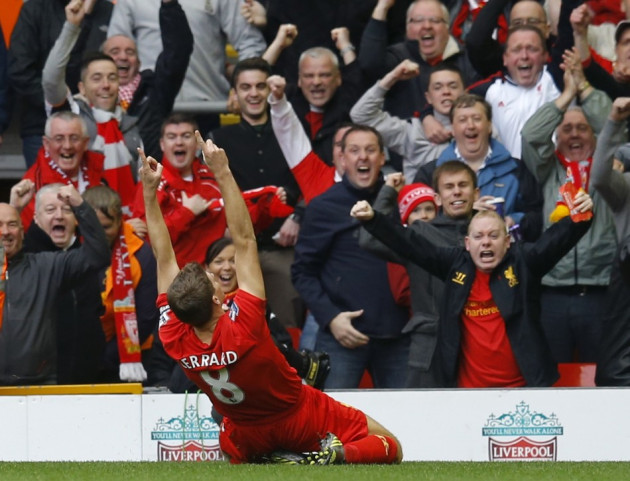 "It really is a fantastic achievement [to reach 600 games]," he said. "Over the last 10-12 years he's proved to be such a wonderful servant and a great player as well.
"He's a proud captain and a very proud Liverpool player.
"He's a good friend and I think he thoroughly deserves it. Let's hope he can go and get another couple of hundred of games."
For many, there will never be another player like Gerrard at Liverpool, and McAllister went so far as to say that he is the best that's ever been at the club.
He added: "There have been some wonderful players at this football club, but when he gets to the end of his career - and I still think he's got a few seasons left in his legs - he'll be right up there with the very best, if not the best."