Steven Gerrard believes that Brendan Rodgers' quick thinking at half time in the Merseyside derby yesterday was the key to Liverpool taking a point in the match-up, with his tactics paying off as Jonjo Shelvey and Sebastian Coates made important contributions to the side.
The Reds were drawn 2-2 with Everton going into the tunnel at the half time break, and Rodgers took off Suso and Nuri Sahin for Shelvey and Coates, making a change to a 3-5-2 formation as he looked to at least protect a singular point.
With no goals in the second half, Liverpool did just that, and Gerrard believes that it was this move that helped the club make sure they weren't the losers on derby day.
"I think it was an off the cuff decision and credit to the manager for that," he told the Liverpool Echo. "That's one of the reasons why he got the Liverpool job. He's capable of making big decisions at big times.
"Everton were very direct in the first half and were getting on the second balls. The plan in the second half was to go 3-5-2 and try to stop the long balls coming in.
"Once we stopped that we passed through Everton and looked very dangerous on the break."
The match-up between Liverpool and Everton was made all the more nail-biting after David Moyes had his say on the diving debate, accusing Luis Suarez of going down too easily in the box.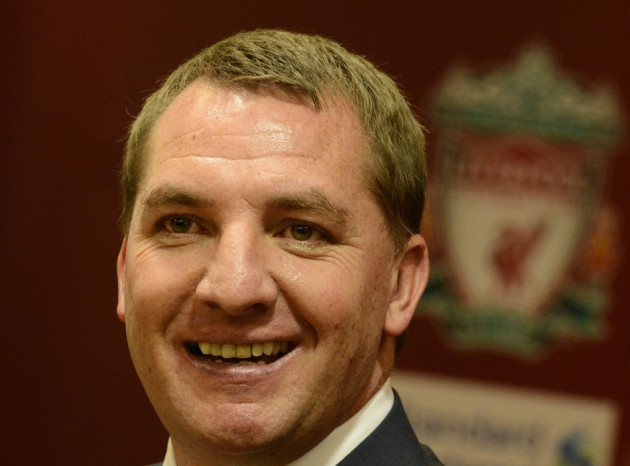 Suarez celebrated his first goal, coming from a deflection off Leighton Baines, by diving in front of the manager, and after Toffees skipper Phil Neville was booked for diving later on, Gerrard insisted his actions were embarrassing for the club as a whole.
"I think Phil Neville badly let his manager down today," he explained. "His manager did every paper, every radio station and every TV channel talking about Luis Suarez and then his captain, who is meant to be setting an example, blatantly dives.
"If David Moyes is a real man and a real manager, which I think he is, then he will be speaking to Phil Neville about it.
"With what he said about Luis Suarez before, David Moyes was trying to get in the referee's head, which is fine, that's all part of the game stuff like that, but you don't expect your captain to dive like that.
"Luis Suarez was fantastic for us again today. I can't control what he does when he scores a goal, I was just happy to see it hit the back of the net. He doesn't need David Moyes to fire him up. But if people want to try to get in Luis' head and wind him up then it's the wrong thing to do."
Liverpool will be hoping that Suarez stays on form as the club prepare to face Swansea in the Capital One Cup this Wednesday, with Newcastle at the weekend always proving to be a tough match up for the club.