Craig Bellamy is very close to exiting Liverpool, according to reports, with the striker nearing a move to former home Cardiff for personal reasons.
Bellamy had a successful season for the Reds, but suffered from limited game time, and the star has made it clear that he wants to play a big part in Brendan Rodgers' plans for this campaign.
And after Cardiff manager Malkie Mackay confirmed his interest in Bellamy, Liverpool looked to have a fight on their hands to keep him at Merseyside.
Bellamy's family are from Cardiff, and while he has been connected with a move to QPR, Sky Sports are reporting that a move to Wales would be beneficial for Liverpool as well as the striker, as he wouldn't compete against the Reds in the Premier League.
For Liverpool, changes look very likely to occur before deadline day, as Brendan Rodgers puts in a plan to take the side back into contention for a top four finish.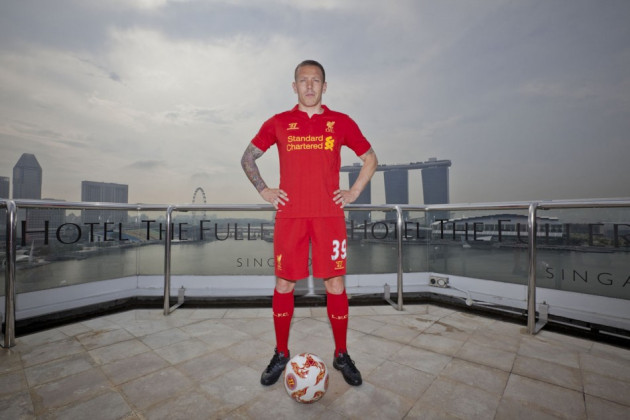 Fabio Borini has already joined the fold, while Andy Carroll could be sent out on loan or sold permanently, and today Rodgers told the Liverpool website that he may be keen to loan some players if he believes that they can help get the side back to the top of the table.
"There is nothing imminent just yet, not that I am aware of, but hopefully things will progress over the next couple of days," Rodgers said. "I want players in sooner rather than later, it is important to get the group together as quickly as possible, but if not we will just have to be patient.
"I'd be happy as long as we have some in before the end of August. I have also looked at one or two loan deals from abroad.
"There are some quality players in that market that I have enquired about and spoken to the European managers on.
"The make-up of the group will change before the season starts and that will change the dynamic of the team also."