Ian Ayre has revealed that Liverpool targeted Daniel Sturridge in the summer, with the striker high on the side's wishlist as he continued to be overlooked for playing time at Chelsea.
The Reds began the summer with the goal of finding more firepower, but after letting Andy Carroll go on deadline day to West Ham, they were left a man down as they failed to land Clint Dempsey in the dying hours before 11pm hit.
Dempsey made the shock move to Tottenham instead, and John Henry was particularly apologetic to fans over the transfer mistakes made by Liverpool.
Since, Luis Suarez has put in performances that have saved the side on many occasions, but Brendan Rodgers is aware he needs more support up front, and Ayre says Sturridge has been on Liverpool's radar for some time.
"Daniel is somebody Brendan identified in the summer, but it just wasn't the right deal," he told the Liverpool Echo. "Sometimes it's right to wait, and the same will apply through this transfer window.
"If the right opportunities present themselves for the right player at the right time, then we'll do that business, but if it's not the right deal or the right player, it won't get done. We'll always do what's best for the long-term interests of the club."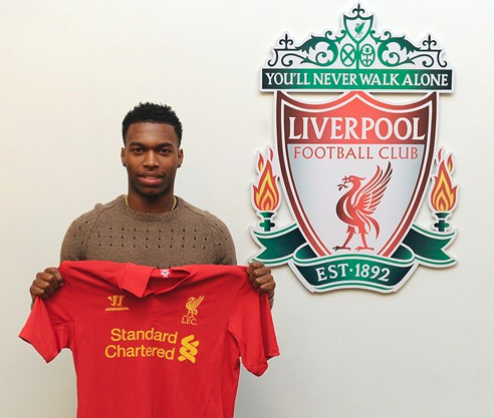 Ayre explained that with the processes in place to put through the transfer, Liverpool had to bide their time and wait for the perfect moment to purchase Sturridge, with the deal believed to have cost the club £12 million.
"We always try to improve the squad," he said. "You can sit and make lists of what you'd like but it doesn't always work like that. It's about having the right opportunities at the right time."
Sturridge's move to Liverpool will outline their intentions to be pushing for a top four spot come the end of the season.
The Merseyside club are currently eighth on the table, and are seven points behind fourth-placed Chelsea.
And Ayre believes that purchasing the England international shows just how serious Liverpool are about becoming a successful club throughout Europe once more.
He said: "I think he fits all the profile of everything we've talked about in the past - a young player, a prolific talent and a prolific goalscorer. We've always said we want to keep adding great talent to this team and squad.
"It's another great example of people showing their faith in the investment we're making and the project that Brendan [Rodgers] is undergoing."