Liverpool manager Brendan Rodgers has revealed that he will be handed funds in order to strengthen the side in January as club scouts continue to search for a new striker.
The Reds are lacking a cutting edge in attack with Rodgers options further limited after the news that summer signing Fabio Borini will be ruled out of action for three months with a broken foot.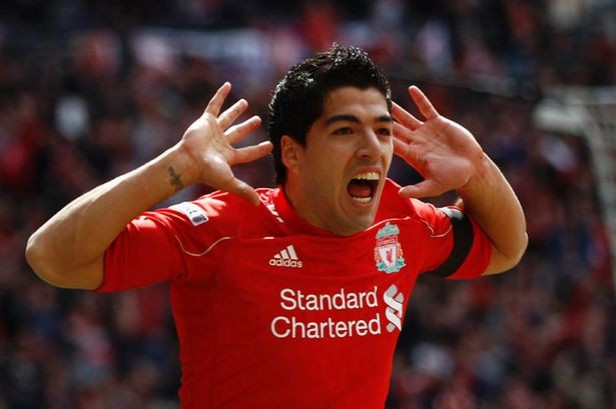 This has led to Luis Suarez becoming the only senior striker available, heaping further pressure on a player who already carried a weight of expectation on his shoulders as arguably the most talented attacker at the club.
The Liverpool Echo has reported that Rodgers has handed the task of identifying a new striker to head of scouting and recruiting Dave Fallows, who was recently recruited from Premier League champions Manchester City.
Fallows will work closely with numerous Liverpool scouts to identify the best talent, but Rodgers made it clear that he will have the final say when it comes to making an offer.
"The summer was a real learning experience here for everyone," Rodgers told the Liverpool Echo. "Everyone sees that we need to add that goal threat to the team.
"It will always be the case that I'll be able to bring in the players of my choice. Obviously there'll be money available to do that in January.
"The scouting team are out there now compiling lists and looking at targets that we can hopefully bring in. If they are affordable and available then hopefully we can bring in that support that can help the group.
"I'm confident of that. There will be one or two of our scouting network, along with myself, who will be looking at players.
"Whichever one of those players out of that group I want to go for, then we'll do that."
Liverpool missed out on top target Clint Dempsey in the summer and have been repeatedly linked with Chelsea's Daniel Sturridge in recent months, however, there has been no official word from the club on whether they are interested in the England international.
It seems inevitable that a new striker will arrive, with Rodgers confirming that he has not considered recalling on-loan sforward Andy Carroll from West Ham.
Rodgers added: It isn't something I have considered to be honest. Andy has obviously gone out to get games. We have people watching Andy when he plays and they report back on how he is doing."