Anfield Improvements Will Strike Perfect Balance In the Transfer Market
John Aldridge says Liverpool will strike the perfect balance in the transfer market with a new Anfield
John Aldridge believes that the improvements at Anfield will strike the perfect balance between making Liverpool more attractive for new players, and keeping costs down so that money can be spent in the transfer market.
The Reds have been very open about their limited funding this season, particularly after Kenny Dalglish put out over £100 million on talent in his time in charge that so far hasn't delivered.
While Liverpool had been considering moving stadiums to increase their revenue, the club have said they will move in the direction for rebuilding their current home, and Aldridge believes this is the right decision in terms of the transfer market.
"The fact is the game has changed and, whether we like it or not, it's a business these days," he told the Liverpool Echo. "If you want to attract top players then you need to be generating as much money as possible.
"What we don't know yet is how the club will fund the £150million that's being spent on Anfield. We don't want it to be a burden around our neck. I just hope it doesn't have an impact on how much we can spend on investing in the squad.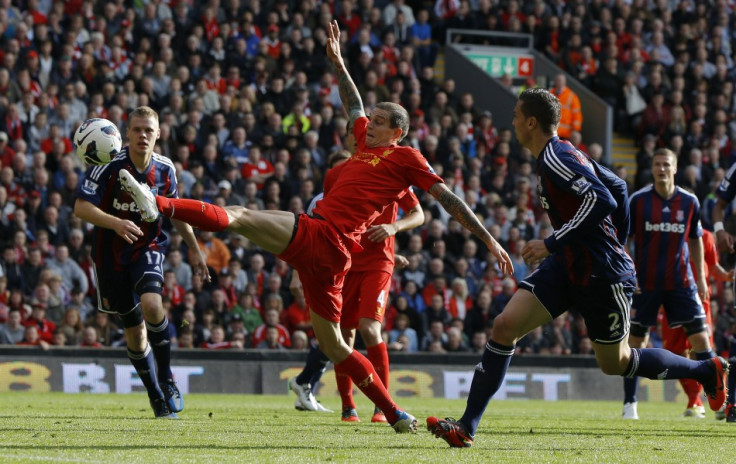 "I'd rather we sold the naming rights to a rebuilt Anfield than failed to compete in the transfer market because of these improvements."
Clubs have been moving towards building better stadiums not just to increase their profits, but also to come into UEFA's financial fair play rules.
And Aldridge believes that after years of struggles for Liverpool, to move forward as a club will be especially lifting as they look to push for titles once more.
"Allowing the stadium saga to drag on for so long has massively held us back over the years," he explained. "There were so many lies and broken promises under Hicks and Gillett. They nearly dragged us under with their debts.
"Somehow £50million was spent on a stadium that never happened. Put simply, that was cash wasted which could have been used on two world class players who could have kept us in the top four.
"Yesterday's announcement is a vital step forward not only for the club but for the local community as well. It has been in urgent need of regeneration for years. The area at the back of the Main Stand is an eyesore and finally something will be done about it."
© Copyright IBTimes 2023. All rights reserved.