Brendan Rodgers has ruled out a move for Atlético Madrid forward Diego Costa. The Reds were linked with a £21.6m move for the Brazilian, who was expected to arrive as replacement for Uruguay international Luis Suarez, in the unlikely event of a forced transfer to Arsenal.
However, speaking to Spanish newspaper AS, the Vicente Calderon club denied any offer from Anfield chiefs and then Costa distanced himself from the rumours by saying he was happy to stay in the Spanish capital.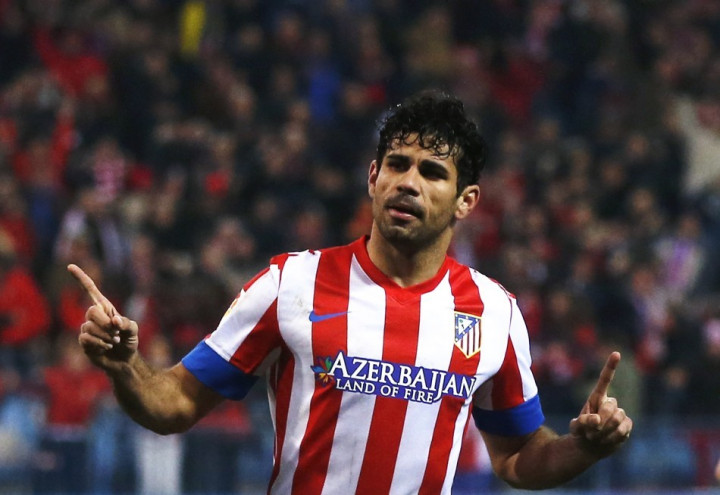 And Rodgers has capped the speculation, by saying he will probably not be adding to the present squad at the Merseyside club.
"I believe Costa has signed an extension. There's nothing in terms of players to add. We've signed players early on and we hope to sign some more before the end of the window. In the meantime, there's nothing at the minute," he explained.
Jamie Carragher Puzzled by Suarez's Behaviour
Meanwhile, former Liverpool defender Jamie Carragher believes Suarez is right to ask for a transfer but wrong to want to move to Arsenal. The 26-year-old Uruguayan striker was in inspired form for the club last season, scoring 23 times in 33 Premier League starts to single-handedly lift Liverpool to a top 10 finish.
Carragher, who retired earlier this summer, believes Suarez's ambitions cannot be met by the present Liverpool team. The 35-year-old ex-England international says he supports his former team-mate's desire to leave but thinks moving to Arsenal is not the solution.
"Luis Suarez is too good for Liverpool. He is one of the top players in the world, whereas Liverpool were only seventh best in England last season... is also too good for Arsenal. In recent years, they haven't challenged for trophies. If Barcelona, Real Madrid or Bayern Munich wanted him, I would wish Luis all the luck in the world and staunchly defend him. That's why I'm so puzzled by his determination to leave for the Emirates," Carragher wrote in a column for the Mail Online.