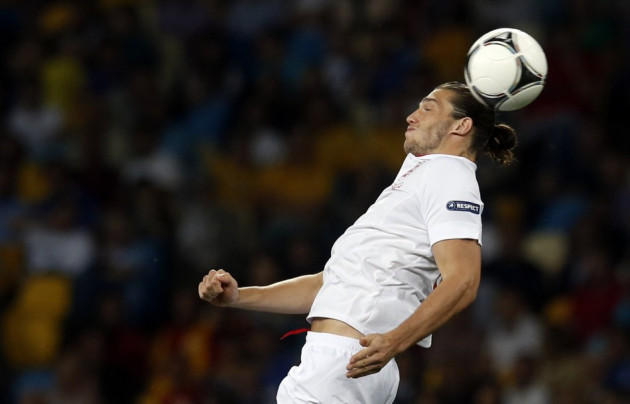 Mark Lawrenson believes that Andy Carroll has a future full of potential but insistes that it will not be fulfilled at Liverpool and that he must look to leave in the summer.
Carroll was sent out on a season long loan to West Ham just three months after Brendan Rodgers took over the job as manager at the club, in a sure sign he didn't feel the England international fitted into his plans.
There have since been vague quotes from all parties about the situation, as Carroll returns to Liverpool after a somewhat successful time in east London, but recent reports have claimed that the 24 year old is hoping to prove himself to Rodgers next season despite offers from other clubs.
But Lawrenson says it's time for Carroll to accept that his Liverpool dream is over, and concentrate on getting game time in preparation for the 2014 World Cup.
"Andy Carroll needs to wake up and smell the coffee," he asserted in the Liverpool Daily Post. "He doesn't have a long-term future at Liverpool.
"To be fair to Brendan Rodgers, he's always told the striker he wouldn't be a first pick. You only have to look at the way Liverpool play to know they don't want someone like Carroll.
"Carroll might be a good substitute and a good Plan B, but the player wants more than that."
And Lawrenson insisted that Carroll would get a lot more out of his career if he went to West Ham, explaining: "Liverpool just want him off the books.
"The problem there is Liverpool will have to make a deal for the rest of his contract, which will be a lot of money.
"From Carroll's point of view, he'd be better off at West Ham United."
Carroll's fee looks set to be in the vicinity of £15m - £20 m, though Liverpool will obviously be looking for holding out for the highest possible amount after spending £35m on the striker
West Ham have reportedly already made an offer, but it if it isn't high enough for the Reds they will need to decide if they will consider swallowing their pride and selling him back to Newcastle for a fraction of the fee they paid, or whether they keep him on their wage list.