Steve Nicol believes that Bundesliga goalscorers Robert Lewandowski and Klaas-Jan Huntelaar should be at the top of Liverpool's transfer wishlist for January, with the former Red questioning their pursuit of Daniel Sturridge and Tom Ince.
The side are in desperate need of support for Luis Suarez, who has been a star across the Premier League this season but is unlikely to be capable of holding up the fort up front on his own for the entirety of the season.
And as deals look to be close to being completed for Tom Ince and Daniel Sturridge, Nicol insists that Liverpool should be looking abroad for proven goal scorers rather than just looking to the future.
"I'd be happy if Liverpool were being linked with Lewandowski," he told Talksport. "He's got just over a year left on his contract and Borussia Dortmund would let him go.
"Klaas-Jan Huntelaar is another one [they should target]. He's a proven goalscorer. They need to get a couple of guys who they know can get the ball in the back of the net. That will take the pressure off everybody."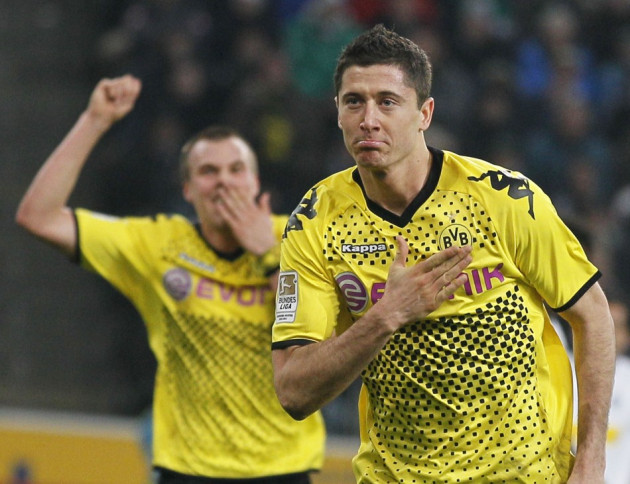 Nicol has little faith in the likes of Sturridge and Ince coming into the fray for Liverpool and making an immediate difference as the club continue to struggle with results. In the last 10 matches, the side have won just four, and have often been dominant in possession and had many chances to win the game.
The former Red explained: "Daniel Sturridge and Tom Ince are good players but they're not proven quality.
"Sturridge can't get into the Chelsea team, so why do Liverpool think he's going to come here and set the place alight?
"Ince is the same, he's a good player but he's not proven at this level. They're also both not goalscorers."
Liverpool are currently 12th on the table, and with the side facing Fulham, Stoke and QPR before 2013 rolls around, they will be looking to take maximum points to show any potential signings they can challenge for a top four spot.