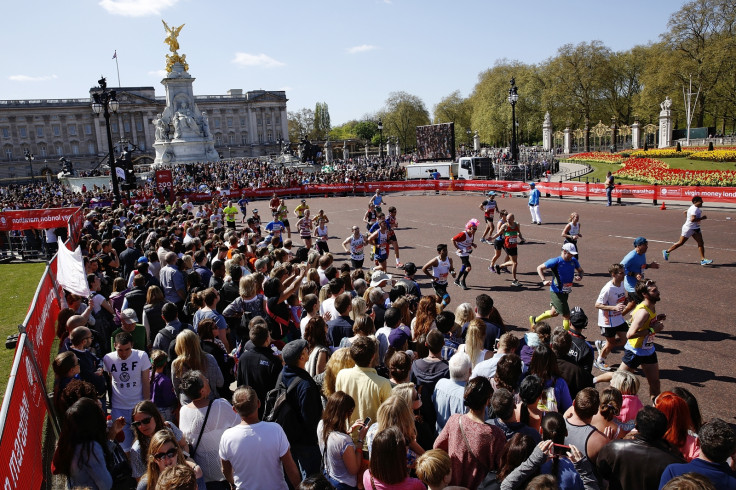 After years of ignorant criticism, scrutiny and lambasting of elite sportspeople, I am about to taste a huge dollop of my own medicine. On 26 April, I take on the mammoth challenge of my first London Marathon, an event that encompasses every brilliant aspect of British sport and is the closest any regular sports fanatic gets to the inner ring of world-class competition.
My route into sports journalism mirrors the tale of many of my colleagues. With dreams of netting the winning goal in an FA Cup final or hitting the runs to secure the Ashes distant, my attention turned to infiltrating sport's exclusive club via another path. Writing and reporting has since eclipsed my desire to be among this select group but the foundations of my love for sport were built around childhood disappointment.
Cup final day, Wimbledon and the Open Championship are arguably the only sporting stages that touch the London Marathon for prestige as far as annual events in Britain are concerned. The 26.2-mile distance profiles one of the greatest cities on the planet and tests man and women to their fullest. The ultimate test of sporting courage and yet open to all; it is a beautiful spectacle to behold, enhanced by the droves of spectators.
Having watched and covered the marathon, my relationship with the greatest long distance race of them all is about to come full circle. After nearly six months of training, which has been littered with injuries, pain, physio, rigorous stretching routines, confrontations with dog walkers, those taking the walk of shame and belligerent commuters, I am ready for a challenge that if it does not kill me, will certainly try.
I never intended to become a serious runner. Stress-relief was always my main motivation behind exercise. But the past two years has exposed a horrible, competitive instinct inside of me. Now, I am a split time, personal-best-totting machine. The marathon will not so much be a race as an exercise in clock-watching, as I attempt to finish within my target time of three hours and 30 minutes.
Running alongside a London Marathon icon
Among the mass start, there will be at least one runner who will be experiencing the opposite dynamic. While I run my first and hopefully only London Marathon, three-time winner Paula Radcliffe treads the boards of the capital for the final time. Radcliffe has not just inspired runners across the country, particularly women, she has empowered them. Running stopped becoming a niche activity when Radcliffe ran two hours, 15 minutes and 25 seconds in 2003 in a women's world record that looks increasingly likely never to be beaten.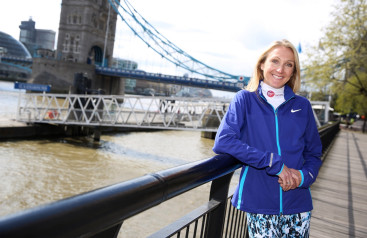 But my cause does go beyond digits to etch on my gravestone, or any ambition of beating Radcliffe to the line. My chosen charity is the Motor Neurone Disease Association and it represents the true beneficiaries of my efforts on Sunday morning.
To know through this arduous process I will have made its challenge of battling an incurable disease that has affected my own family a fraction easier makes the predictable pain and suffering worth it.
And yet the overwhelming emotion I am experiencing, since my first day of training, to picking up my race number and beyond, is of significant expectation. Many friends and family will brave the inclement conditions to catch a vague sight of me and their support deserves more than me trudging around the course being overtaken by donkeys and phone boxes, dressed up or otherwise. Without a desire to repeat this process again, I have slapped pressure on myself to produce a time that will make memories of the race fond rather than regretful.
These sensations only represent a slither of the pressure felt by the same sportspeople I often condemn in the face of failure. Who knew my greatest insight into competitive sport would come from my own experience. My very own cup final.