Team GB medal hope Keri-Anne Payne has admitted that open-water swimming wasn't her first choice of event, with the star revealing she had hoped to swim in the pool at the beginning of her career.
Payne will feature in the 10km marathon swim on Thursday, and is hoping to win more gold for Team GB as the hosts continue to smash their medal records set in Beijing.
The 24 year old already has a silver medal to her name after 2008, and is keen to add to that, though she revealed that she wasn't initially interested in taking part in the event at all.
"I'm not sure I can repeat it," she laughed when asked by Sport magazine to explain her reasons for taking part in the open-water swim. "Open water wasn't my first choice - my heart is in the pool and I still love doing it, which is why I persist with it.
"Sean [Kelly, her coach] just said: 'Give it a go and see how you get on.' After the first one, I said I didn't really like it, but he told me to try it again and see how the next one goes.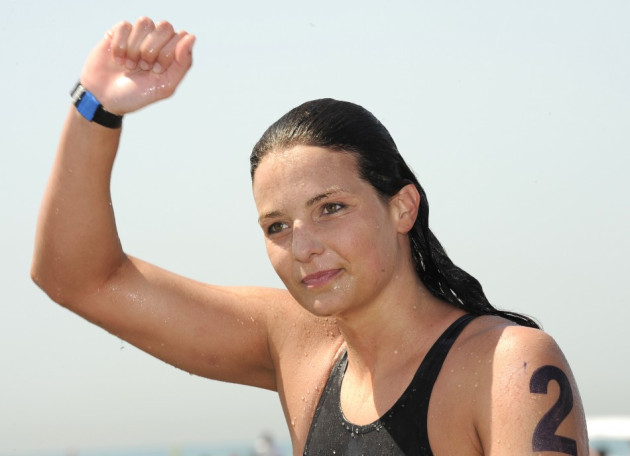 "The second one was a bit of a shocker at the worlds in 2007. I was leading most of the way and made a rookie error; I fed at the wrong place and got swum over. Oh, and I got stung by jellyfish for two hours, so it really was horrendous."
But the Brit wouldn't let a few hurdles get in her way of pushing to become champion at the sport, explaining: "Thinking back now it was probably the best swim I could have had because nothing has been anywhere near as bad as that ever since.
"After that, it was the Beijing Olympic trials, then suddenly: 'Ooh, it's the Olympics!' I've learned to love it, and it is my main focus now.
"Those who know me will know that for me to say that is a really big step forward. And I think embracing it is only going to make things better for me."
Fast forward to now, and Anne-Payne is expected to with Gold after she won her second world championship title in China.