Track cyclist Victoria Pendleton has recalled the jeering she received while competing in Australia, with the Beijing Gold medallist revealing that fan support could be the key to her repeating her Olympic efforts in London 2012.
Pendleton is competing on Thursday afternoon in the team sprint, with Jess Varnish partnering her as the pair look to win Team GB's third Gold medal.
And as she prepares to add more medals to her collection, Pendleton has taken a swipe at Australian fans, revealing she was looking forward to her British fans giving them a taste of their own medicine at the 2012 Olympics.
"It's a huge lift when you're in front of a home crowd and they're really giving it 100 per cent," she told Sport magazine. "It really does give you a lift, and when it comes down to hundreds or thousandths of a second that could be the difference between winning or losing, so we're lucky to have them on our side.
"Having recently raced in Australia, you could have heard a pin drop when they announced me. In fact, there was some jeering!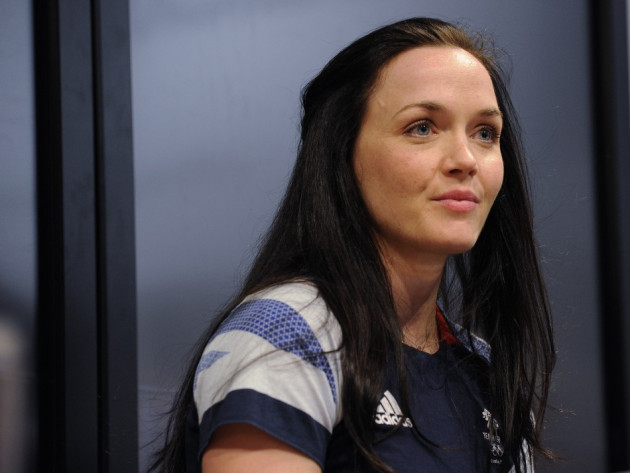 "There was a lot of jeering going on when I ran on and I was like: 'Come on! You wait till you get to London!' I think British fans are better behaved though - they'll give everyone a little clap."
Pendleton faces tough competition from Australian Anna Meares, with the pair often competing against one another in multiple cycling disciplines.
But the 31 year old believes that her knowledge of London's Velodrome could well be the advantage she needs to overcome her rivals, with Pendleton looking to use every minor detail to pick up as many seconds as possible.
"It does vary a lot," she said of the velodromes' role in the sport. "The gradients, the transition of gradients, the height of the banking, all these things can vary massively. The quality of the wood; whether it's hard wood or soft and how bumpy it's laid... it all makes a massive difference on how a track rides.
"All these things vary from track to track, so your tactics vary and the speed varies - and environmental conditions have a huge effect on your speed as well. So there's a lot of variables.
"It's not like a running track, where the only thin you're really gonna have is wind direction and strength. Knowing the Velodrome is important, and being familiar with what tactics work on that particular velodrome."