South African athlete Oscar Pistorius has created sporting history, becoming the first double amputee to compete in the Olympic Games, and qualifying from his heat for the semi-final.
Pistorius\' run in the first round of the men\'s 400m at the London Olympics 2012 was the first time that a double amputee has been allowed to compete on track in the Olympics. Some people may have doubted the South African\'s quality or ability to compete at this level, but he blew the doubters away with a time of 45.44s, his best time of the season and good enough to rank second in the first heat... meaning Oscar Pistorius, the Blade Runner, will now compete in the semi-final of the event.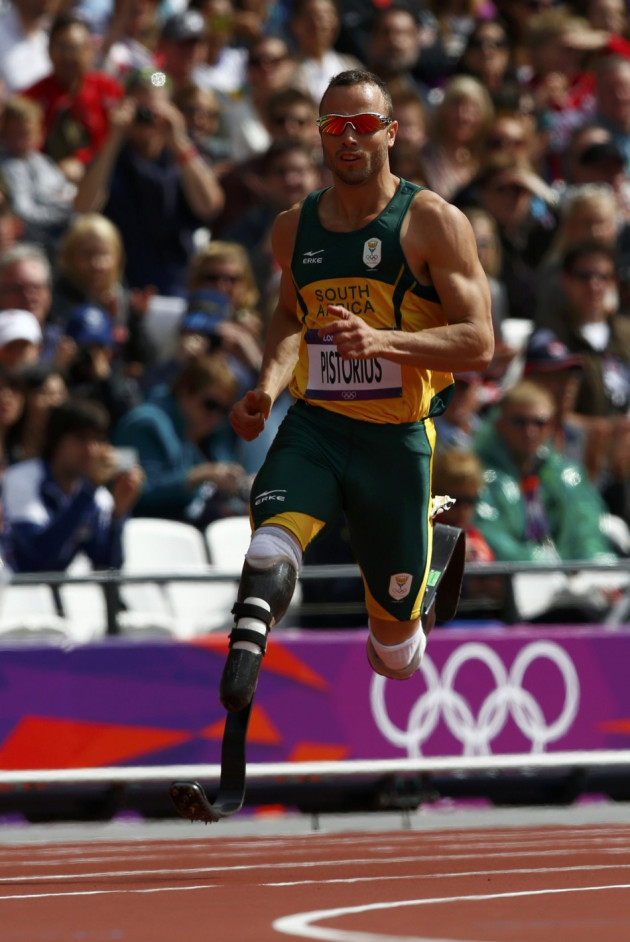 \"Thank you so much to everyone who has supported me. Thank you so much to my family - I saw my gran in the crowd. It was the most amazing experience. This crowd is amazing. I\'ve run so many times in the UK and it feels like a second home to me. I don\'t know if I should cry or be happy. It was such a mix of emotions,\" the 25-year-old told BBC Sport.
He later tweeted: \"Thank you to everyone who has supported me, that was UNBELIEVABLE! Was so amazing to feel the energy from the crowd! Semi-final tomorrow! :)\"
The semi final is scheduled for 8.40pm and the world\'s attention will be squarely on this man, who will line up in Heat Two, alongside Albert Bravo of Venezuela, Jonathan Borlee of Belgium, Chris Brown of the Bahamas, Grenada\'s Kirani James, Russian Maksim Dydlin, American Tony McQuay and British runner Nigel Levine.
Meanwhile, several of Pistorius\' fellow competitors have spoken out to express their support and respect for the man and what he is trying to do.
\"He is out here making history and we should all respect that and admire that. I just see him as another athlete, as another competitor but most importantly as a human being, another person,\" Kirani James, who won the second Round 1 Heat, said.
Pistorius has had his share of critics, including four-time Olympic champion Michael Johnson, who has expressed concern that Pistorius\' carbon fibre prosthetic legs could give him an unfair advantage. Johnson, who still holds the world record for the men\'s 400m event, has indicated that while he was supportive of Pistorius, he stood on a matter of principle more than anything else.
\"It\'s not about him as an individual, it is about the rules you will make and put in place for the sport which will apply to anyone, and not just Oscar. If it was just about Oscar my position would be: \'Absolutely, let him run\'. But for some athletes that he is going to be competing against, who are able-bodied athletes who don\'t have the advantage of having their prosthetic [limbs] and [not] needing to worry at all about their lower limbs, maybe he beats one of those athletes and he gets in to the semi-final and they don\'t. The semi-final is an accomplishment for some of the athletes who will be competing here,\" the American explained in the Telegraph.