The closing ceremony for the London Olympics 2012 has been planned as the "greatest after-party in the world". The three-hour event, "A Symphony of British Music," is designed to celebrate the work of British artists over the last 50 years. Nearly 1 billion viewers are expected to tune in worldwide.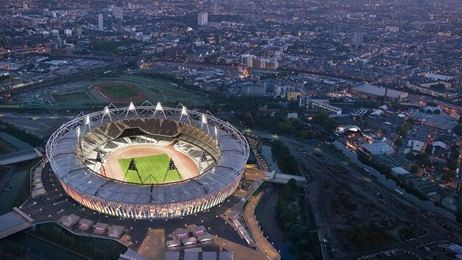 "To me, this should be the greatest after-party in the world," David Arnold, the musical director for the festivities, told the Telegraph. "If the opening ceremony was the wedding, then we're the wedding reception."
Among the highlights of the show will be performances from Queen, Jessie J, Madness, George Michael, One Direction, the Pet Shop Boys and Darcey Bussell. In addition, as rumoured, the popular 1990s girl band the Spice Girls are to reunite for one concert and will probably perform hits such as "Wannabe" and "Spice Up Your Life."
Meanwhile, the show's artistic director, Kim Gavin, has promised lots of fireworks and supermodels, as well as a host of other surprises. He promised the closing ceremony would be completely different from the opening ceremony, which was overseen by Academy Award-winning director Danny Boyle.
"My approach was to say, 'Let's not overthink it,'" Gavin told the Sunday Telegraph. "Let's have a party. I don't want anyone to say, 'I don't understand this.' If I had been doing the opening ceremony I would have had a different approach. We have been so absorbed over the last two weeks, we want something fresh."
A Daily Mail report added that the event would feature cameos, of a sort, by famous London landmarks such as Tower Bridge, the London Eye, Big Ben and St. Paul's Cathedral, while the audience can also look forward to an eight-minute presentation by the organisers of the Rio Olympics 2016.
The closing event will also include the traditional handing over of the Olympic flag to the next hosts and the extinguishing of the Olympic cauldron, made in the form of a giant flower of 204 copper petals symbolising the countries taking part. The cauldron will be relit in time for the Winter Olympics of 2014, in Sochi, Russia.
"It is never easy to do a flag handover . . . but we have very exciting flag handover, very exciting, full of joy, full of passion," Rio 2016's Olympic producer Marco Balich was quoted as saying in the Calgary Herald.