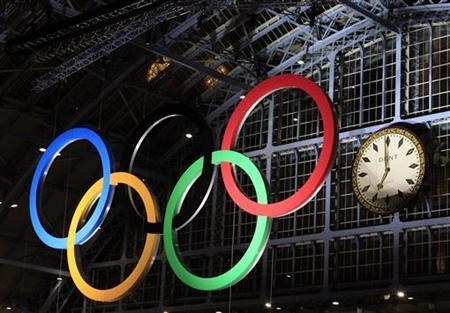 Security firm G4S which provides staff for the London Olympics 2012 may end up losing £50 million after admitting the firm could not supply sufficient security staff.
The firm called for a contingency arrangement asking for 3,500 more armed troops from the army a few days back.
"G4S accepts its responsibility for the additional cost of the increased military deployment resulting from the shortfall in workforce delivery. The company is also incurring other significant costs as it endeavours to meet the contract challenges," said the company in a statement.
The firm predicted that they stand to lose anywhere between £35 million and £50 million. G4S was to supply 13,700 guards out of 23,700 for the Games' security which the firm is unlikely to fulfill.
Chief Executive of G4S, Nick Buckles said he was deeply disappointed the company had not been able to fully deliver against the contract as it had to ask for more military personnel.
"In partnership with the military and Locog, we are working flat out around the clock to resolve the situation. We are determined that together we will deliver a successful and secure Games," said Buckles.
Buckles will appear before the Home Affairs Select Committee in the coming week to explain the chaos.
"The contract was signed two-and-a-half years ago and one would have expected them to put everything into it. We just don't know. We need to hear from them. I think this is the right thing to do and this is a good basis upon which we can have a proper discussion when they come before us on Tuesday," the head of the committee, Keith Vaz, was quoted by the BBC as saying.
The fiasco came in for sharp criticism from the opposition saying G4S highly underestimated the difficult task.
"It shows to me that G4S totally underestimated how difficult it would be to do the things they said they could do, and I think that should have been spotted a lot earlier," former Labour security minister Lord West was quoted by the BBC as saying.
As part of the contingency measures, police officials are also set to be inducted to guard the games, according to reports.
"Delivering a safe and secure games is a priority but we will not compromise on keeping the streets and our local communities safe," a Guardian report quoted Assistant Commissioner Chris Allison as assuring.