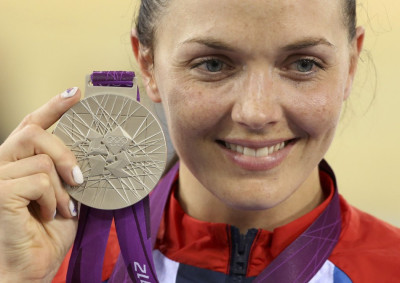 The Olympics have always been held as the perfect example of true sportsmanship... to compete for the love of the game... to respect and honour your competitors and the integrity of the event and the human spirit. The London Olympics 2012 have been no different.
Yes... there have been less than honourable moments, like the doping scandals, the controversy between Jamaican sprinting ace Usain Bolt and American legend Carl Lewis and the Shiwen Ye incident that threatened a minor diplomatic storm. However, once the dust settled, nobody wanted to see anything more than sporting achievements and that triumph of the human spirit.
The London Olympics have also been about setting new records, about pushing the boundaries of what is humanly possible. In the words of the modern event's founder, Pierre de Coubertin, the Games are about going "faster, stronger and higher". And these Games did just that, from the very first day.
The Republic of Korea's Dong Hyun Im got the London Olympics 2012 off to a flying start with a new world record of 699 in the ranking rounds for the men's individual archery event. Dong Hyun's achievement set the tone for more than 50 record-breaking performances that were to follow.
It wasn't just world records that fell. Olympic records were easily bettered and the world witnessed the birth of a new generation of teenage sporting prodigies, led by the remarkably gifted 15-year-old Ye of China.
The Olympics was also the scene for remembering legends and honouring Olympians who have decided to bow out of their chosen sports. Leading that line of athletes must be American swimming ace Michael Phelps, who has retired at the age of 27 with a haul of 18 gold medals, and who is likely to retire as the leading athlete of the 2012 Games, with four gold and two silver medals won in London.
Click "Start" to re-live some of the best record-breaking moments from the London Olympics 2012 in our special slideshow.