Lonmin CEO Ian Farmer Steps Down Following Serious Illness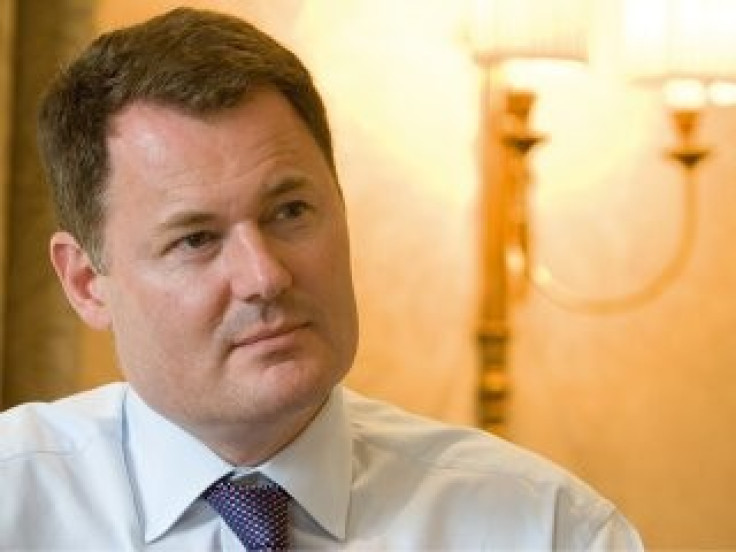 Lonmin's Ian Farmer has stepped down as CEO of the South African mining group after suffering a serious illness during the peak of the group's controversial labour dispute at its Marikana mine.
Farmer's departure will come into effect immediately, the company said in a statement published on its website.
"We will greatly miss Ian's ability, commitment and drive which he has devoted to the Company over a career spanning more than 26 years," said Chairman Roger Phillimore. "He has been CEO for the last four years and the consistent improvement in Lonmin's operating performance over that period owes much to his leadership. We wish him well with his ongoing treatment and will stay in close touch with him as a valued colleague and friend."
Lonmin shares rose 0.6 percent in early London trading before falling 1.2 percent on the session to change hands at 282.15 pence each following the announcement. The shares have fallen more than 70 percent so far this year.
Chief Financial Officer Simon Scott, who assumed the role of acting CEO in August, will seek to lead the company on a permanent basis, the statement said.
Farmer was hospitalized with an undisclosed illness in August after violent strikes at the group's key facility cost the lives of 46 workers following clashes with police.
The disruption contributed to $700m annual loss for the world's third-largest platinum producer and a cash call for more than $800m from shareholders in order to avoid breaching previous agreements with its lenders.
Lonmin's largest shareholder, Xstrata Plc, supported the capital hike but told its own investors that the group "suffered longstanding operational problems" as a result of the strike and expressed concern that the group didn't have the management team in place to ensure a stable financial future.
© Copyright IBTimes 2023. All rights reserved.