British Olympic Association chairman Lord Sebastian Coe says future medal success relies on managing the relationship between UK Sport, national governing bodies and athletes' coaches.
After his role as chairman of the London Organising Committee of the Olympic Games, Coe was voted in unopposed in November for the leadership of the BOA where he will be responsible for sustaining Great Britain's medal success at Rio 2016.
But Coe, himself a two-time Olympic champion, says the onus to continue Britain's success from London 2012, during which Team GB achieved their best meal haul for over a century, falls on the partnership between three crucial entities.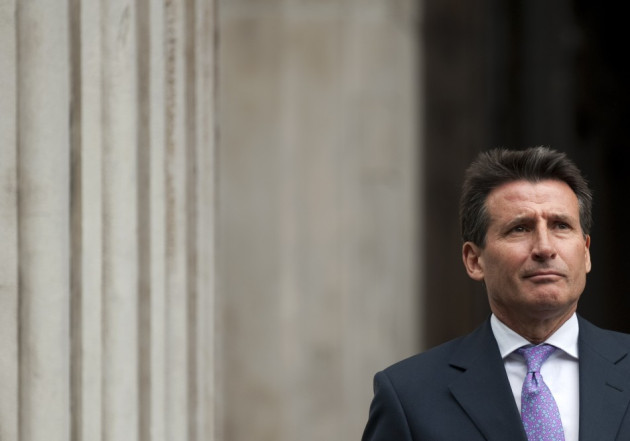 "It's on the shoulders of a whole series of organisations in British sport and that's the way it should be," Coe explained.
"UK Sport did a fantastic job in developing the world class programs, the national governing bodies and their coaches were playing at the very highest level.
"For the British Olympic Association its responsibility is to manage the teams when they are within their custody throughout the Games in the very best possible way and those are all three huge responsibilities that you do in partnership.
"It's a lovely job," Coe added. "The British Olympic Association has played a large part in my life from 1980 onwards as a competitor so I'm delighted to be able to put a little bit back into the organisation."
Following the success of London, attention has already turned to the Olympic Games in Rio de Janerio in four years' time, a city which faces many challenges heading to an event which is still to capture to imagination of the public.
During his trip to the Brazilian capital, Coe stated that Rio faces a 'tough' task to be ready in time for 2016, not least to deliver a Games which can be compared to London.
However, 56 year old says he is happy to pass on any advice to the next Olympic hosts.
"The Rio visits were extremely good, and it's an opportunity for the two hosts cities, the one that's just delivered and the one that's about to deliver to work very closely together," Coe said.
"We worked very closing with Beijing. It's not just one particular thing the whole Games is a challenge, it doesn't matter where you are what city you're delivering it in they are always going to be a challenge and it's much better to face those challenge when you work with other cities that have delivered the Games.
"It's a great experience to be able to fall back on. Every Games is different and that's what makes them interesting and great.
"The fact that the Games has gone from Beijing to London, London to Rio is fantastic and that's what makes the Games what they are; completely different from any other sporting event."