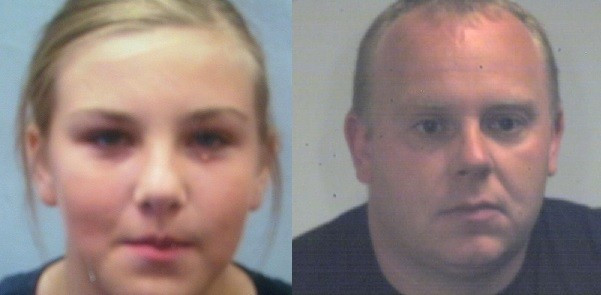 John Bush, 35, has been charged with abducting 14-year-old schoolgirl Lorna Vickerage after the pair were spotted on Friday 14 June at London's Euston railway station, having been missing for four days.
Bush was also charged with making off without payment, which covers offences such as leaving a hotel or restaurant without settling a bill, said a South Yorkshire Police spokesman.
They were recognised by a plain clothes officer on Friday, with Vickerage having not been since the early hours of Monday morning at her home in Doncaster.
Her family had made emotional appeals for her return. Police closed air and sea ports to prevent the pair going abroad and tracked them through the Midlands to the capital.
Bush, of Askern, Doncaster, is due to appear at the town's magistrates court on Monday.
Detective Chief Inspector Craig Robinson said: "I would like to thank the media and the public for their help and support with this case.
"If anyone has any further information relating to this investigation please contact us on 101 quoting incident number 609 of 10 June."