Liverpool Star Remains Doubtful Over Suarez's Anfield Stay Beyond This Season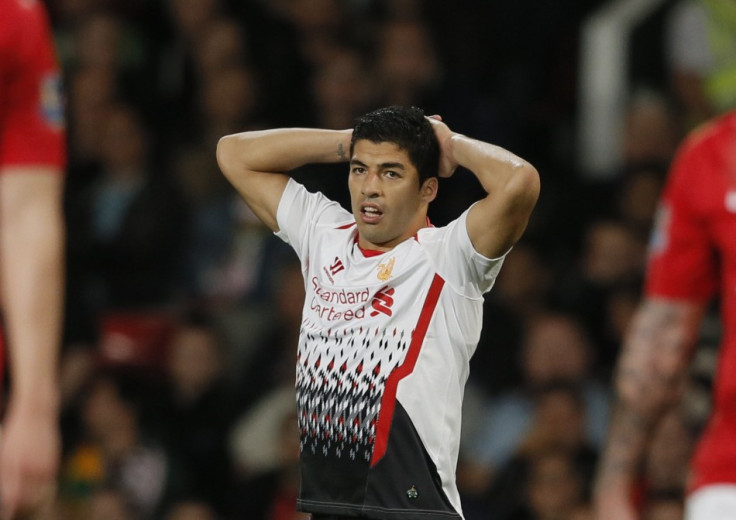 Liverpool skipper Steven Gerarrd remains doubtful over Luis Suarez's Anfield stay beyond the season.
The Uruguayan international had publicly expressed his desire to leave the Merseyside club in the summer transfer window. However, Liverpool chiefs rejected the striker's request and Suarez made a U-turn to continue with Brendan Rodgers' side.
The former Ajax man earlier admitted that he was happy with the Reds and has pledged to try his best to help the Anfield outfit. However, the England international believes Suarez's future at the club depends on Liverpool's progress this season.
"Luis is the key. His goals, his performance and his form will be the key whether we finish in the top four or not. He is in good form. I think he is happy. I think he is pleased with the decision he has made to stay around," Gerrard told ESPN.
"The team are playing well so I think January won't be a problem. I don't feel like that about January...January will be different because I think Luis is committed."
"But come the summer, I think depending how Liverpool have done will determine what goes through Luis' mind," the England international added.
Suarez missed the early fixtures of the season after he was handed a 10-match ban for biting Chelsea defender Branislav Ivanovic last season. Since his return, the South American has been in impressive run, scoring six goals from five league appearances.
Gerrard is delighted with Suarez's recent form and hailed the Uruguayan as the best player he has ever played with in his career, with former Liverpool striker Fernando Torres taking the second spot.
"Yes. Simple. He's out on his own. The only player who comes close to producing what Luis produced in a red shirt is Fernando Torres, but Luis just pipped him for me," Gerrard said.
Suarez's partnership with Daniel Sturridge has seen the Reds sit in the top four of the Premier League table after they failed to take the top sport after their 2-0 defeat to Arsenal. Liverpool are third with 20 points from 10 games and are level on points with second place Chelsea and fourth place Tottenham Hotspur.
© Copyright IBTimes 2023. All rights reserved.