Edinson Cavani has criticised Liverpool manager Brendan Rodgers for reneging on a promise he reportedly made to striker Luis Suarez. Cavani's comments echo those he made in July, when compatriot and former Manchester United striker Diego Forlan called on Liverpool to release the former Ajax star.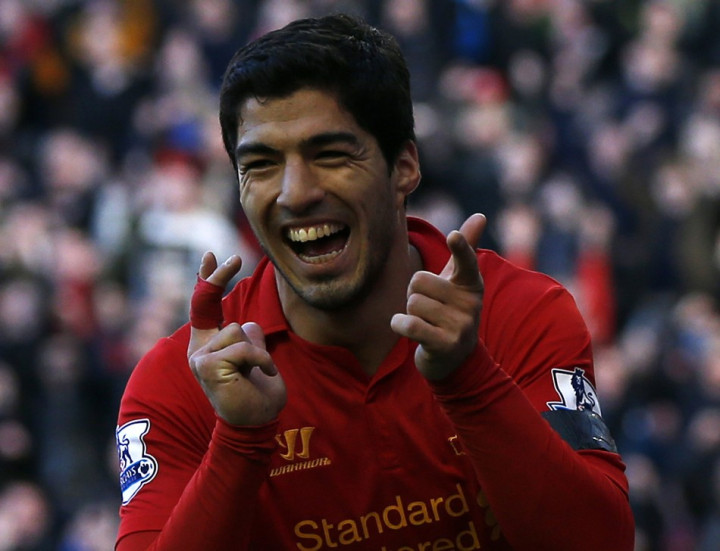 The Uruguay international, who completed a French record £55m move to Ligue 1 champions Paris St Germain (PSG), believes the Reds' gaffer told his compatriot he would be allowed to leave Anfield this summer, if Liverpool could not offer him Champions League football.
"Liverpool coach can talk about loyalty and disrespect, but maybe he needs to look up what it means. Luis had the chance last year to join Juventus, who went on to win the league in Italy. He chose to stay with Liverpool. Now, that's what you call loyalty," the 26-year-old said.
"I've known about his agreement with Liverpool and understood that he would be leaving, if they were not playing in the Champions League," he added.
There has been considerable talk over a rumoured agreement between Suarez and Rodgers, with the latter claiming it does exist and the former Swansea City manager rubbishing such claims. Suarez's future at Anfield remains extremely uncertain, following escalating tension between him and the club.
Rodgers has demanded Suarez apologise for comments made earlier, regarding both his claim of a promise and his general behaviour this summer. He explained, "There will be recognition that (there needs to be) an apology to his team-mates and the club. [This] is not the Luis Suarez we know and I have to protect the fans and the players because they deserve more than that."
Meanwhile, Suarez's suitors through all this drama, Arsenal remain interested in the striker. Arsene Wenger has acknowledged that despite the impressive 3-1 win over Manchester City in the final pre-season friendly, the Gunner's squad needs to be boosted and he says he is prepared to wait to sign Suarez.
The north Londoners have already made two bids for the player, with the second a cheeky £40,000,001, to trigger a clause in the contract. However, Liverpool remain insistent they will not sell to a direct rival and have been backed by PFA chief Gordon Taylor, who called the move "practically impossible".