Lux Leaks: Juncker Defends Role in Tax Avoidance as Pressure Mounts on President to Resign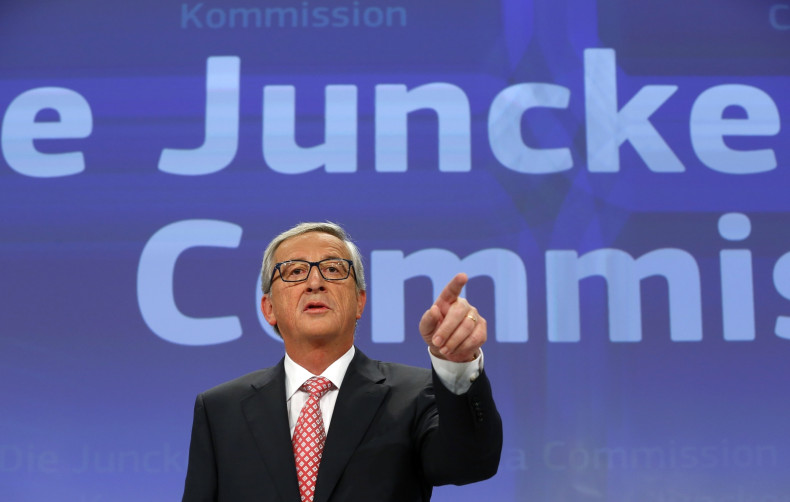 European Commission President Jean-Claude Juncker has said there is nothing in his past that would indicate an ambition to organise tax evasion.
Juncker said that despite being prime minister of Luxembourg for 19 years, he is "not the architect of what you call the Luxembourgish model" – the tax regime which allows multinational companies to save millions in tax.
Juncker was answering questions a week after the "Lux Leaks", an extensive investigation led by the International Consortium of Investigative Journalists (ICIJ) which revealed how Luxembourg arranged secret deals with hundreds of companies to avoid tax. The companies in question used Luxembourg-based shell companies to hide their profits.
In a tense press conference, Juncker made what seemed to be contradictory remarks, saying in one breath that he was "politically responsible for what happened in each and every corner of the Duchy of Luxembourg while prime minister" but denying responsibility for the tax regime in the next.
He said: "I can't explain to you what my Luxembourg government was doing on this issue, it's up to Luxembourg government to explain to you," adding that the "tax administration in Luxembourg acts autonomously, but I am politically responsible for these deals".
He defended Luxembourg's tax structure, saying that the "Commission has many times said that these ruling are in line with EU law so long as there are no discriminations against companies" and that "everything that has been done was in compliance with national and international rules".
Juncker said that what happened in Luxembourg was the result of "insufficient tax harmonisation or fiscal harmonisation" throughout Europe.
He also brushed off suggestions that he was not fit to lead the commission, nor that his role in building Luxembourg's tax legislation was against the "spirit of Europe".
Tiny Luxembourg's financial centre became home to at least 340 multinationals, including Pepsi, Ikea and Deutsche Bank, as well as investment funds with almost €3tn in net assets. These companies were paying as little as 0.25% tax in Luxembourg, and nothing at all in the country in which the money was made.
Pressure has ratcheted up on Juncker, who only acceded to office on 1 November, with many calling on him to resign. A coalition of Socialists, Greens and Liberals in the European Parliament have led the calls for Juncker to step down. Voices on the right are also calling for him to go.
Michael Theurer, the Germany Liberal MEP, told EU Observer: "In view of the recently published Luxembourg Leaks, we have the duty to investigate the legality and the legitimacy of tax avoidance. If a cooperation between governments and big enterprises leads to tax avoidance, this has to be addressed in a broader context which goes beyond just Luxembourg."
Writing in the Daily Telegraph, the Conservative MEP Daniel Hannan said: "Mr Juncker's lack of suitability for the top job was plain to see, and it is discreditable that so many MEPs and so many national leaders voted for him despite his manifest flaws. I mentioned at the time that you could barely find a single politician or official who was privately prepared to defend him. But, as often happens on these occasions, a collective suspension of disbelief set it."
The leader of France's far-right Front National party Marine Le Pen said: "This practice sheds light on the detestable practices in this tax haven at the heart of Europe, led for 18 years by the man who is now president of the European Commission: Jean-Claude Juncker.
"In the face of this international scandal, which poses a problem which is not just political but also ethical and moral, the Front National calls for the resignation of. Juncker and immediate explanations from successive governments about these tax evasion practices about which, everything suggests, they were informed."