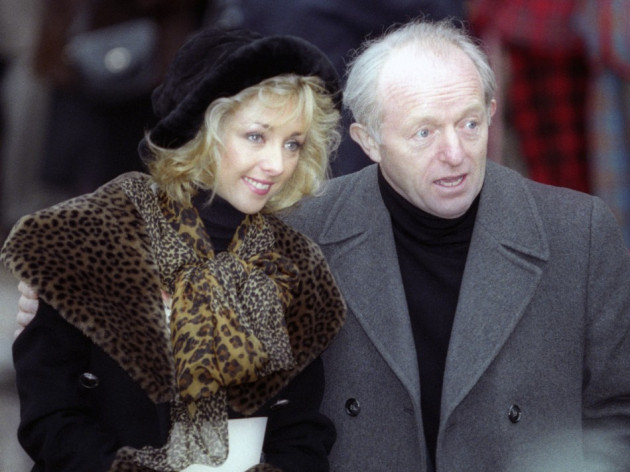 Magician and entertainer Paul Daniels has said he cannot be sure if all his groupies were over 16 as it was "impossible" to tell their age in the 1970s.
In extracts taken from his blog - which has now been deleted - Daniels, 74, admitted kissing a "slightly tiddly" schoolgirl before realising she could have been underage.
Writing the post in the aftermath of the Jimmy Savile scandal, Daniels said he felt "sick" after the girl revealed she was still in school after he picked her up hitchhiking while he was driving home.
He said: "A long, long drive and in the middle of the night and in the middle of the country a mini-skirted girl was thumbing a lift.
"I gave her a lift and drove on into the night a few miles whilst the more than slightly tiddly girl moaned on about her boyfriend ignoring her in the pub that night and that she would get own back on him.
"Oh goodie for me, I thought, and when we got to her town I kissed her goodnight and it got a bit more passionate."
Daniels, who was 30 at the time of the incident, added: "Thank God it didn't get too passionate because something she said sent a shiver down my spine ... Another question and she said she was still at school."
Daniels said that entertainers and TV personalities were frequently offered sex by teenage girls in the 1970s, but the "super-short mini-skirts, the teetering high heels, the full slap [makeup]" made it impossible to know how old they were.
He wrote: "I think most people would agree that still applies today and maybe more so.
"Did I have such a life? Yes. I would be lying if I said I didn't. Were they all over 16? OMG I hope so. Can I remember them? No."
Discussing the sex abuse allegations around Savile, who died in 2011 aged 84, Daniels described the former DJ and TV presenter as a "bad guy", adding. "There were always rumours, even rumours of far worse things than I have seen reported," he said.
But he said he had doubts whether all Savile's accusers were telling the truth.
He said: "What I do find odd about the stories that are now emerging however, is when a 'victim' went on TV and stated that she had gone back to his dressing room quite a few times.
"For over 400 of them to keep quiet for 40 years seems strange."
Police are investigating 450 abuse allegations against Savile. Daniels said the problem for detectives was that they were dealing with allegations that in some cases dated back decades.
He added: "Life back then was a blur and therein lies a major problem with what is going on now. It was 35-40 years ago. How the hell can you say you did or didn't?"