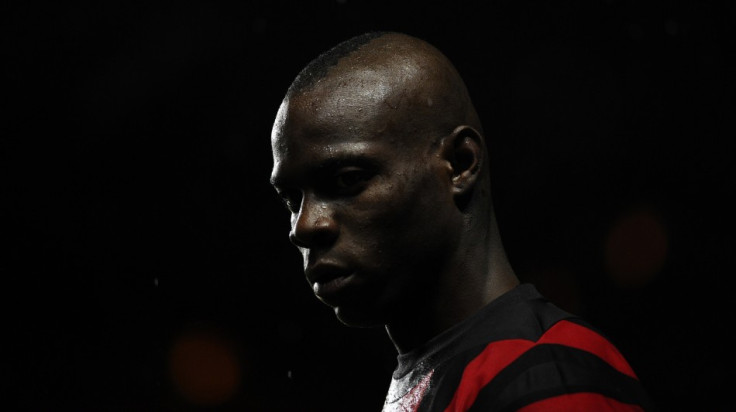 It appears as if Mad Hatter Balotelli's many pranks and indiscretions are finally catching up with him. The young and always controversial Italian striker has reportedly "lost the trust" of his manager Roberto Mancini who, up until now, was one of his staunchest defenders.
According to a report in The Sun, the most immediate reason for Mario Balotelli's moment of disgrace was the stunt that saw him fly to Milan and gatecrash a press conference at his former club - Inter Milan - who were introducing their new manager.
The above incident happened during the two days leave granted to City's first team members, ahead of their next league game on Saturday evening, at the Etihad, against Sunderland. The next incident occurred at the team's training grounds, in Carrington, where Mancini felt his player was being far too casual and gave him a talking to, ordering him to train alone.
Mancini's quandary, however, is plain to see.
"No, I don't trust Mario but he is like this. I don't think anyone can trust Mario. But he is a top player and he can do everything. He could easily score two goals in our next game or in the game after at Arsenal. But we can't trust him. He is a top player, he can do everything in a game - he can score three goals, he can take a red card. But he can be important for us in the last eight games," the manager said, in The Sun report.
The Italian striker has talent - the fact he has 15 goals, in all competitions, this season is proof of that. However, his continual disregard for rules - he stayed out past curfew, ahead of a league game against Liverpool, and was photographed outside a strip club - and a penchant for getting into the most bizarre situations (remember he set fire to his house after fireworks exploded in his bathroom) must surely be a worrying factor to consider. The talented youngster needs to mature; a fact he himself has admitted to but failed to display through his actions.
All said and done though, Mancini does realise Balotelli's importance to the team, particularly since leading goal scorer Sergio Agüero has been ruled out with injury, Carlos Tevez is still gaining match fitness and Edin Dzeko is struggling with a lack of form.
"I hope for him he grows out of this because he needs to improve in this area. It is his job, he needs to work, he needs to rest. But he is young. I just hope he can score five or six important goals in the last eight games," Mancini emphasised.
The question now is very simple - can Mancini trust Balotelli enough to play him against Sunderland? Does he even have a choice?