When Sir Alex Ferguson purchased Robin van Persie in the summer, Javier Hernandez looked to have a struggle in front of him to maintain any place in the Manchester United manager's plans for the season.
Ferguson insisted that he would not be sold, despite having a seemingly disappointing follow-up season to his brilliant debut, in which he was compared to the likes of Ruud van Nistelrooy and Ole Gunnar Solskjaer.
On closer inspection, Hernandez had a similar follow-up season to his first one; whilst in the 2010-11 campaign the Mexico international started 15 times in the league, in 2011-12 he started 18 times, and while in the former he scored 13 goals, in the latter he found the net 10 times.
In his second season, he started 64% of his 28 total Premier League appearances, an increase from the first in which he started 55% of the time. While Ferguson may have been taking him in the direction of becoming a starting striker, with the aquisition of van Persie that's no longer necessary, and he can leave Hernandez to do what he does best and score off the bench.
Despite the lack of appearances so far (two league starts and seven subs), Hernandez has scored five goals so far in this campaign, putting his appearance to goal ratio in very good esteem as the season kicks into full gear.
And the 24 year old's ability to come off the bench and frustrate a tiring opposition has given him a place that's unique from Robin van Persie and Wayne Rooney, as well as promising youngster and England striker Danny Welbeck.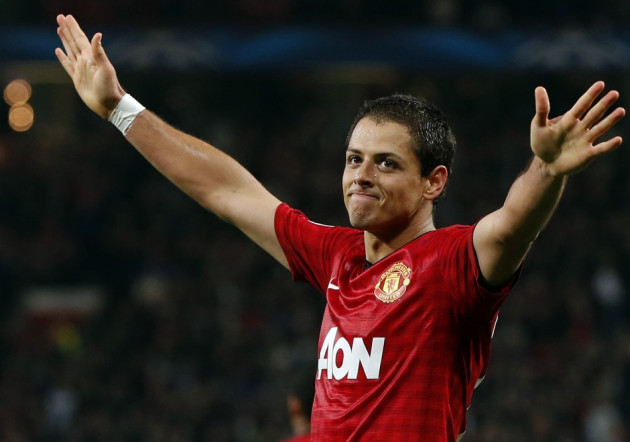 Throughout the summer, Hernandez continually justified his position in the United squad, while reports circulated that Chelsea had made their interest clear in the striker.
He would be perfect for the Chelsea line-up at present, as Fernando Torres and Daniel Sturridge continue to misfire. A hole left by Didier Drogba is still causing problems up front, with a top-class midfield who seem like they have nowhere to pass the ball when they go forward.
But Ferguson said no to a deal, and even after Hernandez had scored just once in eight matches at the start of the season, the Scot persevered with his £6 million purchase.
Seven goals in the proceeding five games have proven to be game changing on more than one occasion; Hernandez's brace in United's 3-2 win over Braga; his (albeit controversial) goal against Chelsea to seal a 3-2 win; and his brace which was to some a hat-trick against Villa to win 3-2; have proven just how important he will be to the side's fight for trophies.
Last season, United bowed out of the Champions League group stages and lost the title on goal difference.
This time around, partly thanks to Hernandez's goals in the European competition, they had a dead rubber game in their final group stage match which Ferguson could use to experiment with younger players. And whether goal difference or points are the difference in the title chase this time around, the Mexican has certainly found the form to contribute to both factors.