Sir Alex Ferguson believes that Javier Hernandez will improve significantly next season, with the Manchester United striker aiming to undo the pain from the final day of last season and take his club to another title.
Hernandez had a fantastic first season for the Red Devils, drawing comparisons to the legendary Ruud van Nistelrooy, but the Mexico international wasn't able to back it up a year on, mostly as a result of injuries and competing with Danny Welbeck for game time.
And despite Ferguson admitting that United are on the lookout for a striker, with the Scot revealing Robin van Persie is high on his list of transfer hopes, the manager believes that with Hernandez well rested this summer, he will come back to push any striker for a starting place up front.
"I think this season we'll see a better Chicharito," he told the Manchester Evening News. "For the last four or five years he's played all through the summer.
"This year, with the co-operation of Mexico, he's had a proper rest. And that started right back in May when I decided not to take him to Belfast for the Harry Gregg testimonial.
"We wanted to give him as much rest as possible."
Hernandez has always been particularly humble about his abilities and performances for United.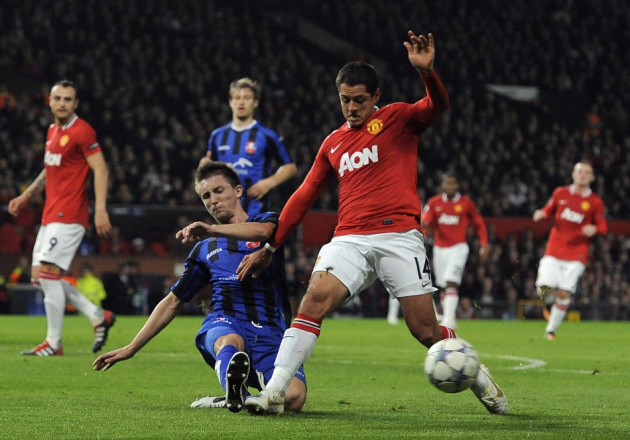 And in typical fashion, the 24 year old says he would much rather concentrate on being a valuable member of the squad for United than set himself any personal goals for next season.
"I've never had a goal target," he told the United website. "I don't want to be obsessed with scoring goals, I don't want to be only that player who only scores goals, and if I score goals I've played well and if I didn't score goals I played badly.
"It's more about doing my best for the team - if the goals come then great, but if someone else scores instead of me then it's still great for the United fans and for the club.
"You can never play one man against 11, and one player can never score all the goals by himself. If the goals are coming then good, but as I've always said, I would swap every one of my goals for a title with Manchester United."
For Hernandez, the loss of the title last season is serving to motivate him to be even better come August 20 when they face Everton away.
"It was difficult to believe, really," he explained. "For so many years that type of game was a fable of Manchester United, with goals in the last minute [to win big games], and sometimes it is part of life to experience the bad moments like this one.
"It was a very strange day because in the space of one minute we thought that the title was going to be ours, and then City scored twice, and that's it.
"When you win you learn to keep working hard in order to keep doing the things you did to win the title. And when you lose, you need to learn from the mistakes you made. It's not like one, two or three people are guilty of making mistakes - it's a team game and every player wants to do their best to help the team to win trophies. I think we all learned a lot from last season and we're confident we can come back this season."