Ferguson Full Of Praise For Aggressive, Fresh Striker
Sir Alex Ferguson is pleased that Javier Hernandez has got his groove back for Manchester United
Sir Alex Ferguson has heaped praise on Javier Hernandez, with the Manchester United manager crediting the striker with using the summer break to get back to his brilliant debut-season form.
When Ferguson purchased Robin van Persie in the last transfer window, speculation suggested that Hernandez might not have a place in the squad, with the Mexico international struggling in his second season with the club amidst injury problems.
But since the season began, it's Hernandez who has starred alongside van Persie, scoring six times so far this season, and Ferguson believes that the between the 24 year old, Wayne Rooney and van Persie, United have the perfect combination to bring in high scorelines.
"It's a healthy combination we've got," he said in today's press conference, as reported by the Sport Review. "Robin has come to us at the right time, no doubt about that. He's got us 11 goals so far.
"I don't think it's a problem relying on Robin. Last year, we lost on goal difference and I don't expect us to lose on goal difference again. I think Robin may make that difference.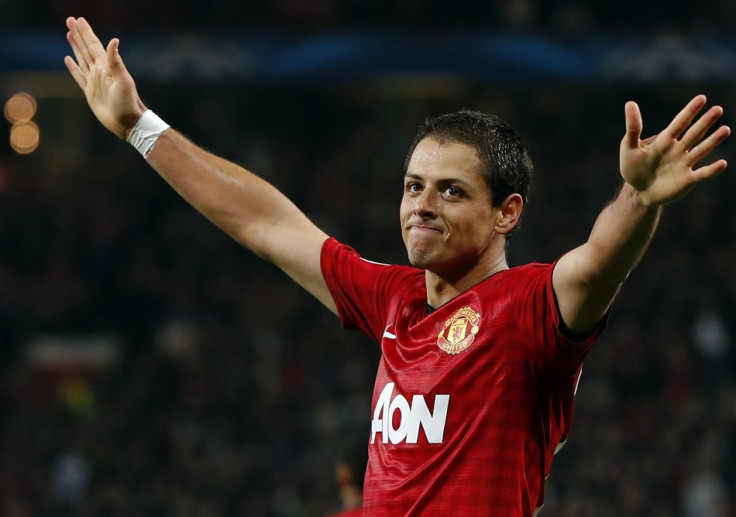 "The way young Chicha [Hernandez] has started this season, I'm certain he'll get to 20 goals plus. He's on six and he's getting back to where he was a couple of years back. The summer's rest has helped him enormously and he's looking fresh and aggressive in his running. The boy is always a handful.
"Wazza [Rooney] will get there too, he'll get 20 goals plus I'm sure."
Hernandez was compared to the likes of Ruud van Nistelrooy and Ole Gunnar Solskjaer in his first season for United, but after picking up an injury in the 2011 pre-season, he was unable to start last campaign well and never really picked his game up.
This summer, Ferguson insisted that he be rested, and he wasn't sent with the Mexico squad to the Olympics as the Scot said he needed a summer off after playing in two consecutive off-seasons.
And that call seems to have massively paid off, with Hernandez now looking like making a big contribution as United look to close the goal difference gap that cost them the title last season.
© Copyright IBTimes 2023. All rights reserved.