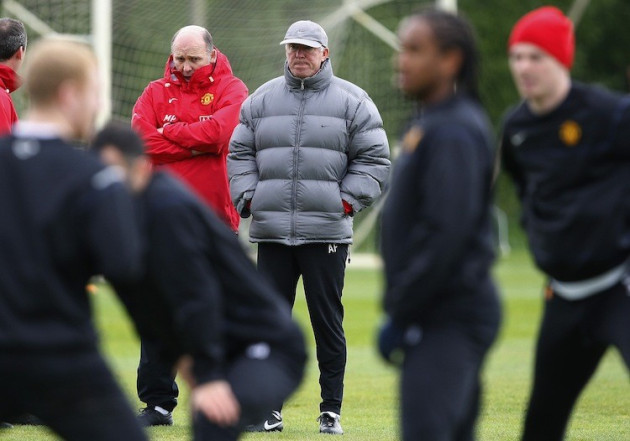 Former Manchester United assistant manager Mike Phelan has claimed that he had much more influence over the side than previously thought, going so far as to say that he was at the forefront for the final years of Sir Alex Ferguson's career.
Phelan joined the backroom at Old Trafford in 2008 after having played for Ferguson between 1989 and 1994. He stayed until the manager retired last summer and was ousted by the incoming David Moyes who conducted a backroom overhaul.
And now Phelan has claimed that in his five years at United he acted more like the manager than Ferguson himself, calling the shots and helping the club to three titles and a Champions League trophy.
"With the way things have gone, my first thoughts are to be the boss, yeah. It's the progression for me now," he said when questioned about his future. "That's what I've been doing for the last five years, albeit with the title of assistant boss.
"He [Ferguson] was the head of the establishment, there's no doubt about it and rightly so. He didn't get to where he's got through not being a big decision maker but he'll be the first to admit that a lot of people played their part in that.
"We all were undercover in that respect. We weren't the face of what was going on but that was our job. There's no problem with that from my point of view. The blinkers are off now because I'm outside of all that. But you were decision making so I'm more than capable of handling that.
"It's a case now that if the opportunity comes up to be a boss then I'll have a look at it."
Phelan is now on the lookout for a new challenge and wants to be the boss in name as well as off the pitch. The Englishman is hopeful that his skills will have been showcased at United though he is aware of the stigma that comes with not having officially led a team yet.
"In my case I've been in a job so long at one place. I'm not saying I've become institutionalised at Manchester United but my qualities have been at Manchester United,' he explained.
"They've been shown there. Now I'm going out into the big bad world of football and people who are looking for managers, coaches, whatever, probably don't know me as me. They know me as Mick Phelan the assistant manager at Man United.
"They don't know me as a person and what I've done and what I've delivered. I've no relationship that way because it's been purely 20 years of Manchester United. I don't know if that's a hindrance or an obstacle or what but anybody who wants to have a look at me they can do."