Manchester United are continuing their interest in Brazilian youngster Lucas Evangelista after he enjoyed a short trial at the club last season.
United have a deal with Brazilian side Desportivo Brasil in which they have first option on the best young talent from the Sao Paolo club, whilst also offering players the chance to come over to England and train with the youth teams.
The 17-year-old was invited on one such trial last season and is said to have caught the eye of Manchester United manager Sir Alex Ferguson.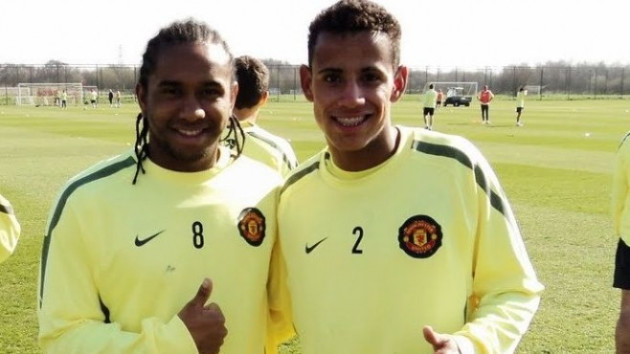 A report in Portuguese newspaper Record claims Ferguson has told his South American scouts to pay close attention to Lucas as they consider activating the terms of the Desportivo partnership.
The defensive midfielder was one of the number of young players who was pictured at Manchester United last season as Ferguson looks to make use of his scouting network.
Lucas revealed in an interview earlier this year that he had been offered a short trial with Manchester United.
Yes, I have been there. When I go there, I train at the training ground along with other boys from the youth teams and sometimes do some training with the professionals," Lucas told Sambafoot.com.
"The fact that I was the only person on the project selected after joining Desportivo neither advantages or disadvantages me."
The midfielder went on to describe his style of play, saying: "I would define myself as an intelligent player. I like to dribble at speed and all the coaches I have worked with said that I am a very intense athlete. I am inspired by Ganso's footballing vision."
Ferguson revealed last week that the club's scouting has improved in South America after United signed another exciting young prospect in Angelo Henriquez over the summer.
"We've got an operative in Mexico, two in Brazil and four South American scouts now," Ferguson told the Daily Mail.
"Quite frankly, they do produce. The South Americans love playing football, it's just in their blood. The three Brazilians - Anderson, Rafael and Fabio - love it and are first to training every morning. It's a breath of fresh air."
There is said to be plenty of interest in Lucas, with Belgian side Anderlecht also said to be watching his progress, but United's relationship with Desportivo appears to give them the advantage.