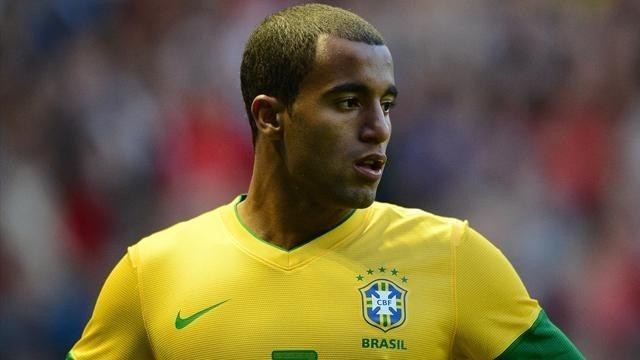 Lucas Moura has admitted that he isn't sure whether rejecting Manchester United in the summer was the correct move, with the playmaker hoping that his choice to go to Paris Saint Germain will prove to be the right one.
Lucas was high on Sir Alex Ferguson's wishlist in the summer, with the 20 year old starring for Sao Paulo and looking a likely long-term replacement for Paul Scholes.
And though he had hoped that a deal would be confirmed when the summer window opened, Lucas made the stunning move to PSG for a record-breaking deal believed to be worth around £38 million.
Ferguson was livid over the U-turn, claiming that United would never pay such a high amount for a player who wasn't proven in any of Europe's big leagues, and now the youngster says he hopes the decision he made stands the test of time.
"Thiago Silva has told me a lot about the club and its facilities, and it will be nice to have him as my team-mate," Lucas told Sky Sports. "However, I have to admit that I do have a bit of fear about how things will pan out. I don't know how well it will go.
"I am not thinking about money, but I am more concerned with whether my next destination will be the right one. PSG's ambition and the presence of the other Brazilians convinced me."
Ferguson said at the time of Lucas' move to PSG that he felt for such prices, the deal was a poor indictment of how football was about nothing more than money.
"I find it quite amazing that a club can pay 45million euros for a 19-year-old boy," said the Scot.
"To tell everyone that PSG are here they've signed Thiago Silva and Zlatan Ibrahimovic. They must have spent about £150million in the last month.
"The only deterrent to that is UEFA. In the conditions of European football, you don't qualify for Europe by winning the league or coming second - you only get in by invitation.
"That's where, hopefully, UEFA can have some power. When somebody's paying £45million for a 19-year-old boy you have to say the game's gone mad."
United never ended up buying a midfield player in the summer, instead turning their attentions to striker Robin van Persie.