Manchester United have rejected an approach to sign Nani. According to Goal.com, Galatasaray chairman Unyal Aysal told Turkish newspaper Milliyet that the Premier League champions turned down a €7m bid for the 26-year-old.
"We offered 7 million euros (£6m) for him. But they didn't accept. We can't give more than this. We are not going to follow Nani anymore. They want 10 million euros (£8.5m). Because of this he is not on our transfer list anymore," Aysal explained.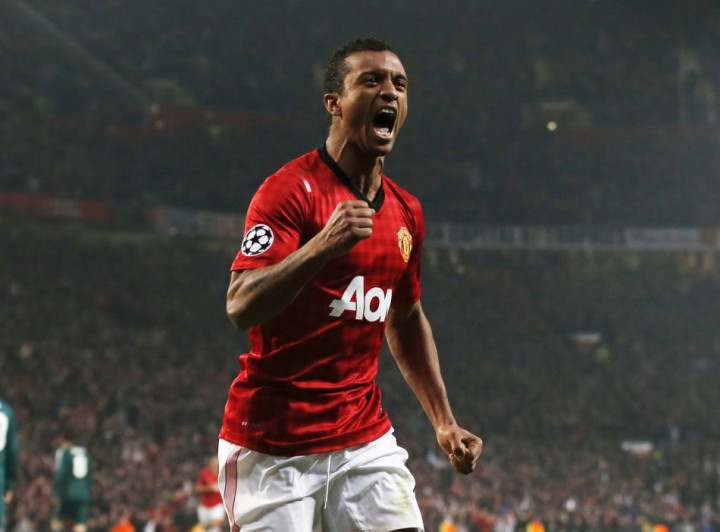 The Portugal international's future at Old Trafford is very uncertain, with his contract set to expire in 2014 and talks over a new deal proving inconclusive. According to the Mail Online, United chiefs have refused Nani's demand for a £100,000 per week deal.
And with Crystal Palace's Wilfried Zaha arriving for next season, competition for wide slots could make matters worse for the Portuguese, particularly with the 2014 FIFA World Cup to consider.
The Metro linked Serie A champions Juventus with a £20m bid but that was back in April and just about half that amount, if Aysal is to be believed will be enough to persuade United to part with Nani.
The midfielder has admitted uncertainty but claims a decision over his future could be made "in the next few days". The former Sporting Lisbon player said: "I have not yet decided where I am going or if I am going. In the next few days I will decide my future."
Wage demands are likely to be the key to that future, with Russian side Zenit St Petersburg revealing that was the reason for an aborted winter move. The club's director-general, Maxim Mitrofanov, explained: "The transfer of Nani failed mostly due to this reason, as he asked for an enormous salary and we would not pay him."
It is believed the wages demanded were between €8m and €10m per year, which is almost as much as Real Madrid reportedly pay his compatriot, Cristiano Ronaldo.
RVP Excited to Play under Moyes
Meanwhile, United striker Robin van Persie claimed he was excited to work under incoming boss David Moyes.
"It will be a new era and I am looking forward to it... a new challenge, with a new manager... some new players. [Wilfried] Zaha is coming, maybe some more. Maybe some will leave, nobody knows," the Dutch international told the club's Web site.