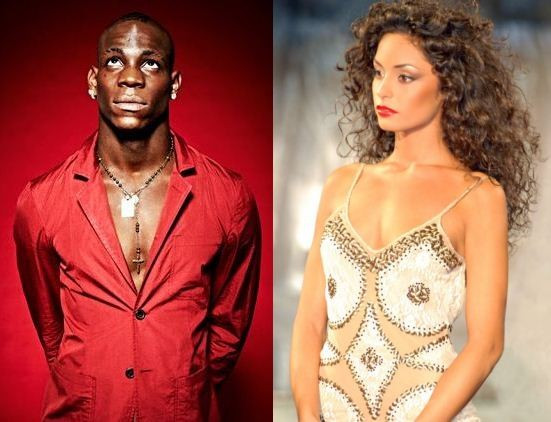 Manchester City striker Mario Balotelli has bought and is furnishing a £750,000 apartment in Brescia, Italy, for pregnant girlfriend Raffaella Fico. The 22 year old former Inter Milan forward has had several public spats with Fico, particularly after the 24 year old model announced she was pregnant with the striker's child.
The new apartment, which will be Balotelli's home in Italy, is being worked on Italian architect Elisa Bianchi and boasts some spectacular features, like mountain views, floor-to-ceiling windows, terraces and a marble kitchen.
"The apartment is made to measure but it has been very difficult to sort out as he is only in Italy every now and then very briefly. Most of our meetings have been at McDonald's over a quick hamburger and beer," Bianchi was quoted as saying by the Daily Mail, and adding, "The initial contact I had was with his brother Corrado. I think the idea is for him to have an Italian base close to his adoptive family home. He will be very pleased with the apartment. It is high tech and very tastefully furnished with bright, light rooms and wonderful views. The rooms are beautifully decorated and the bathrooms are very chic with a spa function so he can relax in private. Mario likes light so there are lots of windows and in the bathrooms the lights are in the plant pots."
Balotelli and Fico began dating in 2010 but split after news of an affair with former escort Jenny Thompson. Fico announced she was pregnant soon after but instead of offering reconciliation, Balotelli suggested she take a paternity test to prove he was the father; which she agreed to. Balotelli then apologised for the remark about the test.
The striker released the following statement at the time:
"I have decided to try again with Raffaella. The DNA test has not been performed and has nothing to do with my decision. In any case, I would've asked for the test in that situation with anyone, not just Raffaella. I am sorry for everything that has happened over the last few months and above all for what has been said and written. I ask once again for you all to respect our private life that in future must remain private, a pledge taken by me and Raffaella."
There was a bit of drama after the statement too, with Fico quoted as saying she was unaware of any attempts on Balotelli's part to effect reconciliation.
Earlier this month Fico proudly showed her bump on the catwalk, modelling the Pin-Up Stars swimwear line at Milan fashion week.